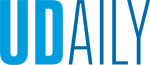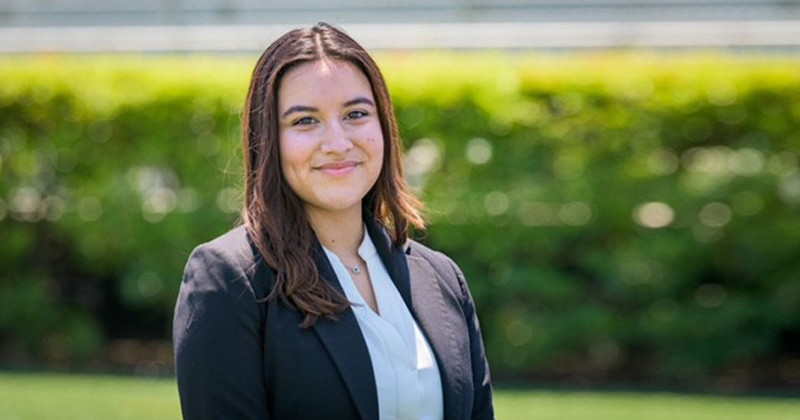 2021 UDAA T. Muncy Keith Spirit Award
Article by Megan Maccherone Photo by Lauren Simione November 04, 2021
Henna Castle honored for her leadership of and dedication to the UD Student Alumni Ambassadors
Henna Castle, a senior nursing major and dedicated member of the University of Delaware Student Alumni Ambassadors (UDSAAs) was presented with the UD Alumni Association's 2021 T. Muncy Keith Spirit Award during halftime of the Parents and Family Weekend football game on Oct. 2, 2021.
The T. Muncy Keith Spirit Award is a $1,000 scholarship presented by the UD Alumni Association to a UDSAA who has made the greatest contribution to the organization.
Castle joined the UDSAAs during her first year at UD and now serves as president. During her junior year, as vice president of membership, Castle demonstrated resilience and flexibility as she managed UDSAA membership during the COVID-19 pandemic.
"The thought of recruiting members during a time when no one could meet face to face was truly daunting," Castle said.
Castle developed a new way of recruiting members by collaborating more with professors to get the word out and by holding Zoom interest meetings, among other tactics. She coordinated 16 interviews between current UDSAA members and prospective members, and then created a virtual-friendly Selection Brunch, which is typically held at the Marriott on North Campus. In the end, with the help of alumni and current UDSAAs, Castle welcomed 12 new members into the organization, despite everything she was up against.
"I learned that the strength of the applicants far outweighs the quantity, and I was so happy with the new class of recruits," she said.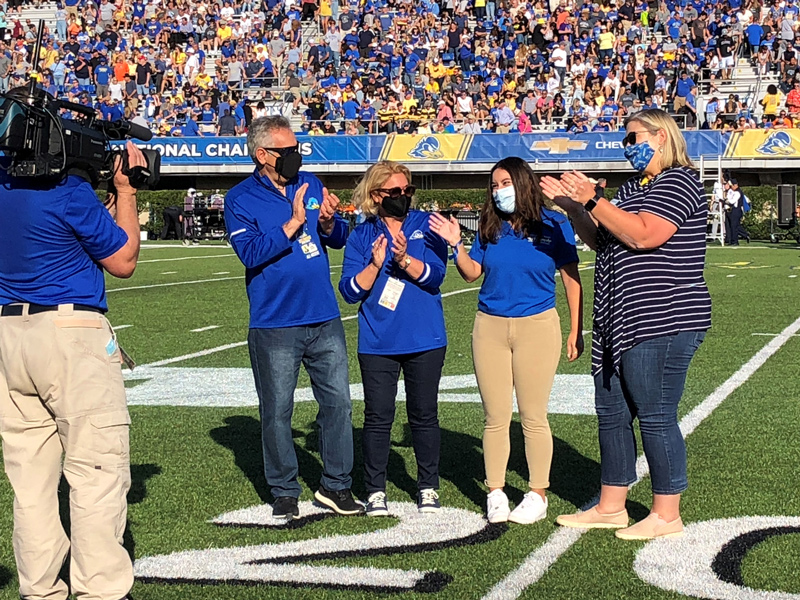 Through any challenge or obstacle facing Castle, she always wears a smile on her face and is there for her fellow Blue Hens and UDSAA executive board. She takes to heart her responsibility as a leader for the organization and how she can impact the morale of fellow students. For example, she helped start a hugging challenge to see who can hug the hardest and she is known to break out in random songs or dances on The Green. 
"I try to instill a bit of school spirit in everything I do," Castle said. "The UDSAAs have not only given me some of my best memories during my time as a student at UD but also a family that I can always count on, and for that I will be forever grateful."
The UDSAAs are a group of undergraduate students selected for their outstanding achievements and leadership on campus. Ambassadors:
encourage school spirit through events like Homecoming Spirit Day, I Heart UD Day and through participation in the UD Bucket List 

foster connections among alumni and students

support the Office of Development and Alumni Relations 

serve as advisory members to the University community and the UD Alumni Association 

educate UD peers on the importance of alumni impact through philanthropy at UD

aspire to be active and engaged alumni upon graduation
To learn more about the UD Alumni Association awards, visit https://www.udel.edu/alumni-friends/resources/scholarships-awards.