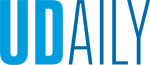 In Memoriam: Sandra E. Miller
Article by UDaily staff November 22, 2021
Campus community remembers retired custodial manager in Athletics
Sandra "Sandee" E. Miller, who served as an academic custodial manager in Facilities at the University of Delaware for more than 30 years, passed away on Nov. 2, 2021. She was 75.
Ms. Miller joined UD as an academic custodial manager on Dec. 19, 1977, and she retired on Jan. 1, 2011.
Sylvester Johnson, director of Custodial and University Services, said, "Sandee was the custodial manager for the South Zone, dealing with Athletics, with whom she built a great working relationship. Sandee was a dedicated employee who took a great amount of pride in her work and was the ultimate team player. Sandee was a huge fan of Disney and often traveled to Disney World."
Born in Wilmington, Delaware, Ms. Miller graduated from Conrad High School. According to her family, she enjoyed playing cards, eating a great steak, traveling, cruises and Disney.
She is survived by her daughter Julie Moore (Shawn Orr) of North East, Maryland; granddaughter Maggie Harrison and twin great-granddaughters Hayden and Piper Harrison, all of Havre de Grace, Maryland; as well as other relatives.
Donations in her memory may be made to the Havre de Grace Ambulance Corps. To read the complete obituary or leave condolences online visit the ZellMan Funeral Home website.