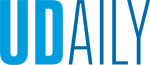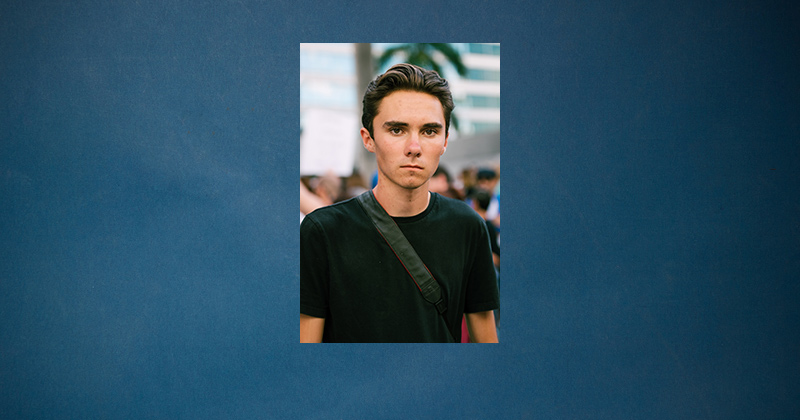 Activist David Hogg visits UD
Article by Gina Cosenza Photo courtesy of David Hogg November 19, 2021
UD National Agenda speaker series spotlights life after tragedy, a call to action for students
The fourth installment of the University of Delaware National Agenda 2021 fall speaker series featured a familiar face and the opportunity for reflection following tragedy.
The virtual edition of National Agenda held on Wednesday, Oct, 20 — titled "A Generation's Voice'' — showcased American gun control activist David Hogg discussing the importance of just that — and how America's youth have influenced the political atmosphere of the country.
This year's speaker series, sponsored by the UD Center for Political Communication (CPC), is centered around the theme "Reflecting America," which celebrates the diversity of our nation with perspectives from political insiders, journalists, authors, artists and media figures.
"We're very fortunate to have somebody so young, so poised and someone who knew how to take a tragedy and turn it into action," said Nancy Karibjanian, UD journalism instructor and director of the CPC. "I think David Hogg epitomizes [the American spirit] in many of the things he says in such a calm, mature and passionate way."
Closure and moving forward
Hogg, a survivor of the 2018 Marjory Stoneman Douglas High School Shooting in Parkland, Florida, has used his voice to become a prominent activist while touring the country to deepen his understanding around the politics of ending gun violence. As the co-founder of March for Our Lives, an organization committed to gun law reform, Hogg — now a history student at Harvard University — emphasized to the audience his commitment to living life as an agent for change.
Speaking to the UD audience via Zoom on the same day that the Parkland school shooting gunman pled guilty to 17 counts of attempted murder. One audience member asked Hogg his thoughts on moving forward and healing after the shooter's courtroom apology.
"I don't know if closure is possible," Hogg said. "I think it's a journey that I'm still going on and I think that everyone from Parkland [is going on]."
The closest form of closure Hogg could imagine, he said, was acts of gun violence in our schools being "left in our history books, and not in our future headlines."
Hogg's perspective on finding closure resonated with students in the audience, including UD junior Bonnie Trelease.
Trelease, a psychology major, has also reflected on how to move forward after being impacted by a mass school shooting.
Growing up in Oxford, Connecticut — a small town 14 miles from Newtown, Connecticut — Trelease recalled sitting in sixth grade math class learning fractions when news of the deadly Sandy Hook Elementary School shooting sent her own school into lockdown. According to Trelease, her school administrators said they believed that there may have been a second shooter — and that her school could have been the next target that day. Her class was instructed to hide in cabinets in order to protect themselves from possible gunfire.
"You are permanently damaged from something like that," said Trelease. "And I wasn't even in the situation, I was just near it. I can relate to him on a personal level regarding his feelings of not being able to find closure."
However, Hogg's appearance on National Agenda was also about empowering his generation to affect the change they want to see.
"I've been thinking a lot in the past couple of days about when we first started this," said Hogg of his efforts around starting March For Our Lives with fellow high school classmates. "We went and told the adults to do their jobs. We said, 'Get over politics and get something done.' We said, 'We need you to protect us, and if you don't we're going to go out and vote' — and that's what we did. We did vote at one of the highest rates in American history in 2018, and at the highest rate ever for young people in 2020."
For Trelease, Hogg's motivational words provided inspiration.
"I remember being terrified to go to school," said Trelease, who recalled having panic attacks while getting ready for school in the morning after the shooting. With time, however, Trelease says she became more comfortable with attending classes. She even was inspired to study in the UD Department of Psychological and Brain Sciences after struggling with anxiety in the wake of the school shooting that rattled both her home state and the nation.
Trelease said that after she graduates she hopes to help others who live with mental health struggles like her own. For her, that's the next step toward closure.
UD National Agenda
The UD National Agenda is a national affairs speakers series open to the public, as well as an undergraduate course in which students meet practitioners in politics and the media from around the United States. National Agenda is supported by the UD Center for Political Communication and the UD departments of Communication and Political Science and International Relations.