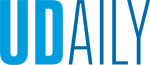 Cans for CITES program returns
Article by Jenni Sparks November 15, 2021
Parking Services announces the return of the annual Cans for Cites food drive program
University of Delaware Parking Services is getting into the holiday spirit and helping those in need at the same time, announcing the return of the annual food drive program as a way to pay parking citations.
After a pandemic hiatus in 2020, Cans for Cites returns for its seventh year. The program starts on Monday, Nov. 29, and will run through Dec. 17. Each nonperishable food item will count as $5 toward the cost of an on-campus parking citation that is less than 30 days old. Customers can choose to pay a citation in full or in part by bringing nonperishable food items to the Parking Office at 147 Perkins Student Center. Each vehicle can use nonperishable food items to pay for up to two citations per program year.
Food donations will be delivered weekly to Blue Hen Bounty, the student-run food pantry that provides supplemental nutrition to all UD students in need of this support. Remaining donations will be donated to the Food Bank of Delaware on Dec. 20.
No citation? No problem. Nonperishable food donation barrels or boxes are available for donation drop offs at 147 Perkins Student Center or in any parking garage lobby on campus.
For those who want to make an impactful donation, the Food Bank of Delaware has a recommended donation list at https://www.fbd.org/wp-content/uploads/2021/08/Most-Wanted-List.pdf. See the Parking Services website or contact the office at parking@udel.edu for detailed information.