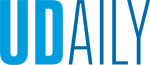 Campus community invited to reflect during Philanthropy Week
Article by Megan Maccherone November 15, 2021
Nov. 14-19, 2021
As the University of Delaware celebrates Philanthropy Week from Nov. 14 to 19, students, faculty and staff are invited to learn fun facts about the impact of philanthropy at UD while also entering to win UD swag — a perfect way to demonstrate your appreciation for our Blue Hen community.
Philanthropy Week provides an opportunity to reflect on how donor support touches all areas of campus — from buildings to programs to our people, through scholarships and more.
Throughout the week, keep your eyes peeled for signs around campus that indicate examples of where philanthropy has made a difference. Scan the QR code located on the sign to take a brief quiz. Answer all the questions about the impact of our generous donors — whether right or wrong — and you can enter to win. (Hint: You may want to check out spots along The Green, on South Campus and at some of your favorite eateries and meeting spaces —all signs take you to the same quiz.)
Winners will be contacted on Friday, Nov. 19.
Want to keep reading about the impact of philanthropy at UD or jump straight into the quiz now? Visit this page for stories and the quiz.
UD's Philanthropy Week is a part of the Delaware First Campaign, which fuels growth, innovation and discovery at UD and beyond.
For further information, please visit: https://www.udel.edu/alumni-friends/stories/2021/celebrating-national-philanthropy-week-2021/?utm_source=inside-ud-newsletter&utm_medium=email&utm_term=fy22&utm_campaign=giving-tuesday