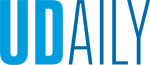 Board of Trustees to meet Dec. 7
Article by UDaily staff November 30, 2021
Trustees to hold fall semiannual meeting
The University of Delaware Board of Trustees will hold its next semiannual meeting at 3 p.m., Tuesday, Dec. 7, in the Audion at STAR Tower as well as broadcast on UDLive. The meeting, which will be open to the public, will include an allotment of time for members of the public to comment.
The meeting agenda for this public meeting, listing the resolutions expected to be approved by the board on Dec. 7, is available here.
On or before Dec. 20, 2021, the draft minutes of the Dec. 7 board meeting will be made available on the Board of Trustees website.
Public comment process
A full accounting of the public comment guidelines, and a request form for individuals wishing to comment, are available online. Individuals wishing to comment are required to complete the online request form. The form will close 72 hours prior to the beginning of the meeting. At the appropriate time during the meeting, individuals who have signed up in advance for public comment will be invited to speak. Additional instructions will be provided to speakers to participate in the virtual meeting.
Individuals are limited to two minutes to present. A total of 10 minutes will be reserved for public comment. Speakers are prohibited from ceding time for public comment to another individual.
Questions regarding the board meeting and related materials may be sent via email to vp-sec@udel.edu.