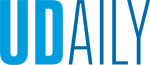 coronavirus vaccinations: youtube.com/watch?v=aJ8vGyELRUE
Protecting the flock
Article by Kelly Bothum Photos by Evan Krape | Video by Ashley Barnas May 14, 2021
UD, Albertsons lead COVID-19 vaccination clinics for higher education employees in Delaware
Tala Buenaflor wanted to mark her second COVID-19 vaccination with more than just a sticker. As she sat down in a chair inside the Audion at the Tower at STAR, Buenaflor handed her cell phone over to a volunteer just before rolling up the top of her "Protect the Flock" shirt sleeve.
Buenaflor smiled through the jab of the needle at the same time the volunteer snapped a burst of photos. Buenaflor looked through the pictures on her phone as she waited to make sure there were no side effects from the shot before returning to work.
"Nervous? It was nothing," said Buenaflor, who works as a custodian at the University of Delaware. "I am really excited for this today."
Buenaflor was among nearly 1,000 staff and students from UD and other institutions of higher education in the state who received their second shots at a special event April 30 coordinated by UD and ACME/Albertsons Pharmacy. In the past month, UD has hosted six large-scale events at the Tower at STAR and Clayton Hall that resulted in nearly 4,000 people being fully vaccinated, including staff and students from UD, Delaware State University, and Delaware Technical Community College. The May 6 vaccination clinic also was open to the community.
Fifteen months after the University community was impacted by the first coronavirus cases in Delaware, UD has played an important role in helping slow the spread in the state, thanks to vigilance in testing, tracing and screening on campus, said Mark W. Seifert, UD's director of emergency management. UD's positivity rate is currently under 1%.
Partnerships within and outside of the University remain critical to mitigating the impact of the pandemic on campus. "I've been working in public safety now for over 34 years and I have never experienced a better example where sound critical incident management and strong partnerships with our state, county, and local partners has been so effective," Seifert said. "Our vaccination initiative has relied upon a true partnership with other Delaware higher education partners."
In addition to working with Albertsons, which supplied pharmacists for the vaccination event, coordinating such a big vaccination effort has required ongoing collaboration with several units across campus, including Human Resources, Parking Services, University Printing, Public Safety, Recreation and more. More than 50 UD employees and students also volunteered their time at each of the events, said Gina Porter, chief of staff in the College of Health Sciences.
"It's basically been a month of vaccine clinics," Porter said."It's just been a great thing to be a part of — really high energy and lots of excitement — not only the volunteers but especially people who are so appreciative to be able to get the vaccine."
Rocio Figuereo was one of those people. Although she admits she was initially apprehensive about the vaccination, her wish to be around family without fear of getting exposed to the coronavirus propelled her to get a shot.
"I just want to be free," said Figuereo, who works as a custodian. "I can't wait to hug my family and be with people in my home."
It took a lot of planning, coordination and support across the University and with outside partners to bring the vaccination clinics to campus, but Maria Pellicone, an administrative specialist with UD Human Resources, said the response has been overwhelmingly positive.
"It's one of the most meaningful, heart-warming things I've gotten to plan at UD," Pellicone said. "People were excited to get vaccinated. People were excited to volunteer their time to help other people get vaccinated. You really felt like you were part of something momentous."
Kelsey Van Thuyne, a sophomore in the medical laboratory science major, volunteered to make sure those getting their second shots in the Audion waited at least 15 minutes before leaving. Seeing so many people show up made Van Thuyne excited for the fall semester.
"Most of my classes are in person, so I'm excited for that. I'm going to get some hands-on experience," she said. "I officially joined my major at the end of this semester. I'm excited for my junior year officially in the MLS major and for the chance to get to do some really cool work."
Volunteering reminded Alyssa Giordani, a sophomore biomedical engineering major, of the discussions she had in her classes last year as the vaccines were being developed.
"It was nice to see how people in my major helped create the vaccine," Giordani said. "They definitely made me be like, 'All right, biomedical engineering!' We have an impact."
Seifert said UD's efforts in helping distribute vaccines will continue, with the hopes of making the shots accessible to the community in the future.
Kathleen S. Matt, dean of the College of Health Sciences, credited Seifert and the collaborative UD spirit with making the vaccination clinics run as smoothly as possible. "It is never, 'Can we get it done?' It's always about "How can we get it done?' " she said. "Together, we get it done."