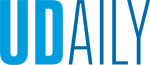 Undergraduate research opportunity
Article by Yolanda Williams-Bey May 21, 2021
Help manage app for UD's Center for Environmental Monitoring and Analysis
The Delaware Environmental Institute (DENIN) is now accepting applications for an undergraduate research opportunity with the Center for Environmental Monitoring and Analysis (CEMA). Students with an interest in climate change, sea level rise and water quality are encouraged to apply.
Climate change will impact where and how humans live. As tides rise and storms intensify, humans will be forced to adapt to the changing environment and increase resiliency by learning more about local impacts of rising tides and intensified storms. The Coastal Observer (CO) App encourages citizens to become active in monitoring weather and water, and will help researchers build a pathway for a sustainable future.
The intern will help CEMA researchers manage the coastal app and spread awareness of the app among the larger coastal community. The internship will begin summer 2021 with an option to renew through spring 2022.
The student will work closely with Prof. Jules Brock and Christina Callahan. In addition, the student will be required to attend various professional development events, including but not limited to career retreats, communication workshops and end of the year symposia. Compensation for this opportunity will be in the form of a $4,500 student stipend.
Applications are now being accepted via email. To apply forward your updated cover letter and resume to yolanda@udel.edu no later than 5 p.m. on Friday, June 4. Interested students should have experience using Excel or other spreadsheet application programs, knowledge of social media platforms, experience designing simple brochures and have excellent communication and organization skills.
DENIN highly encourages applications from individuals historically unrepresented in STEM. For more information about this opportunity, contact Yolanda Williams-Bey at yolanda@udel.edu.