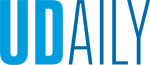 UDon't Need It? returns May 24-June 10
Article by UDaily staff May 07, 2021
Student move-out program set on STAR Campus
UDon't Need It?, a program coordinated by the University of Delaware and the city of Newark to reduce the amount of debris left behind when students leave after the spring semester, returns from Monday, May 24, through Thursday, June 10, at the STAR Campus on South College Avenue.
Hours of operation will be
Monday through Friday, May 24-28: 7:30 a.m.-2:30 p.m.
Saturday and Sunday, May 29-30: 8 a.m.-6 p.m.
Monday, May 31: closed for Memorial Day
Tuesday through Friday, June 1-4, 7:30 a.m.-2:30 p.m.
Saturday and Sunday, June 5-6: closed for the weekend
Monday through Thursday, June 7-10: 7:30 a.m.-2:30 p.m.
In response to COVID-19, the following rules will be in place this year:
No items will be resold. All items will be deposited in the dumpsters.
Landlords and students must show ID and load their items into the dumpsters. City staff will not be available to assist.
Unscheduled bulk items left at the curb or elsewhere, as well as excessive trash, will result in strict penalties, and security deposits may be affected.
To keep participants safe, social distancing will be enforced and wait times may be necessary.
Construction debris will not be accepted.
Anyone wishing to schedule bulk collections or who has any questions, should call the city's Public Works and Water Resources Department at 302-366-7000.