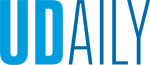 New Student Orientation Summer 2021
Article by Orientation and Transition Programs Staff Photo by Kathy F. Atkinson May 04, 2021
A variety of programs, virtual or on campus, will help bring new students into the Flock
The University of Delaware's office of Orientation and Transition Programs (OTP) will welcome the newest Blue Hens and their families to the community this summer. New Student Orientation (NSO) serves as a student's roadmap to becoming a successful Blue Hen. This summer's NSO experience has been designed to best meet the needs of students and their families, while prioritizing the health of safety of the community.
The Summer NSO 2021 Experience for new first-year and transfer undergraduate students includes:
A live half-day orientation, which students and families can participate in either on campus or virtually. These programs, beginning the week of June 21 and running through July, will occur on weekdays (except for Monday, July 5). Students can view the details on the NSO portal within their My Blue Hen Home.

A self-paced online orientation course through Canvas, UD's Learning Management System. The course will open in mid-June, and students will receive a course invitation at their UD email account after June 8, 2021.

A virtual academic advising appointment within their chosen college, as well as the opportunity to participate in a live virtual "Meet Your College" session with their chosen college. Advising appointments begin the week of June 21 and run through July 23.

A variety of live Zoom information sessions about important topics, including residence life and housing, health and wellbeing, dining, student financial services and more, offered throughout July and August.
Details about these experiences have been shared with new students through the NSO portal page within their My Blue Hen Home, and with students and families through email. Families will be able to join their students at the live in-person or virtual NSO programs as well as opt into any live info sessions offered throughout the summer. OTP will continue to send a series of weekly email orientation communications to families through the Blue Hen Family Hub, which they will be invited to join in mid-June.
If members of the UD community have any questions or receive questions from staff or students, please contact Orientation and Transition Programs at otp@udel.edu.