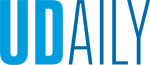 Mental Health Awareness Month
Article by Employee Health and Wellbeing May 03, 2021
Employee Health and Wellbeing offers programs, resources, support
May is Mental Health Awareness Month, a time to remember the importance of self-care and helping others. After more than a year navigating the challenging COVID-19 pandemic, it is more important than ever to remember that mental health struggles are real, and there is no stigma to asking for help.
For UD employees, Employee Health and Wellbeing provides a variety of programs, resources and tools to support emotional wellbeing, during Mental Health Awareness Month—and all through the year.
Subscribe to the Wellbeing Weekly email newsletter for information on webinars, workshops and programs, as well as fitness tips and healthy recipes. Print out the Maycalendar to plan activities for the month.
On May 6, "Building Resilience through Leveraging Purpose, Emotional Wellbeing and Community" will be the subject of a Mental Health Month virtual kickoff event, scheduled from noon-1 p.m. Speaking will be Vic Strecher, a pioneer in the field of behavioral science and author of the book Life on Purpose. Register here for this event via Zoom.
Weekly Water Cooler Chats – virtual spaces designed to foster employee connections through casual conversation – are held every Friday at noon and guided by members of the UD community. This month's Zoom chats will focus on topics related to mental health awareness:
May 7: "Normalizing Talking about Mental Health in the Workplace," with Beth Finkle, director Employee Health and Wellbeing;
May 14: "The Art of Happiness," with Steve Goodwin, associate professor of behavioral health and nutrition (BHAN);
May 21: "Staying Positive while Parenting Under Stress," with Kelly Dixon, master's student in BHAN; and
May 28: Topic and speaker to be determined.
No registration is required for Water Cooler Chats; join the Zoom Room [https://udel.zoom.us/j/96305034256] every Friday at noon.
To learn more about other mental health resources, visit Employee Health and Wellbeing and ComPsych.