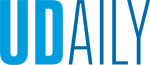 In Memoriam: J. Michael Foster
Article by UDaily staff May 07, 2021
Campus community remembers retired music resources supervisor, WVUD host
J. Michael Foster, who worked at the University of Delaware for more than 30 years, died on April 29, 2021. He was 74.
Mr. Foster joined the UD community as music resources supervisor in 1981 and retired in 2010. After retirement he returned in a supplemental faculty role from 2011-14. He taught both college classes and adult continuing education classes at UD's Osher Lifelong Learning Institute.
He was also long active as a host on the University's radio station WVUD, where he shared his vast musical knowledge with listeners through a variety of programs over the years. Mr. Foster was considered one of the station's cornerstones, and, on the WVUD website, a memorial tribute notes ,"To many, Michael was 'the' voice of WVUD and we know that Michael enjoyed each and every interaction with the listeners over the airwaves or at station events."
Many of Mr. Foster's friends and colleagues shared their reminiscences.
Steve Kramarck, associate director of University Student Centers, said, "As a student DJ at WXDR, I really didn't know Michael Foster other than hearing that wonderful voice on the air during his shows. I got to know him much better when I came back to manage WVUD. Our paths crossed a few times each week in the studios. He was so dedicated to preserving and sharing musical genres such as jazz and classical. He knew his stuff and had a professional air about him at all times when the microphone was on. Behind the scenes, he was an extremely personable individual with a deep sense of caring and a fantastic sense of humor. He will be sorely missed at WVUD." 
Russell E. Murray Jr., professor of music history, area coordinator of music history and director of the University of Delaware Collegium Musicum in the School of Music, said, "Michael had a strong influence on many of the students in our department, especially those who worked for him in the Music Resource Center. He taught them that in music, things actually matter. Great performances matter, knowledge and understanding matter, a commitment to the music matters. Whether it was in jazz or classical music, students walked away with a little bit of that commitment, and it has served them well over the years."
"J. Michael Foster was the voice for the 'Most Interesting Radio Station' series of promotional announcements that aired on WVUD," said Dave Mackenzie, WVUD chief engineer. "Michael was 'The Most Interesting Man' on WVUD. We often discussed his appreciation of southern culture and cuisine. His knowledge of jazz and classical music was encyclopedic. Michael educated his radio listeners while entertaining them. He was a quick wit. Michael would trade puns with Gary Irving and I during the transition between 'Roots' and 'Fine Tuning' on many Monday mornings. Steve Kramarck would be groaning all the while in the background. We will all miss Michael as he was an integral part of the artistic scene in Delaware."
Gloria James, a WVUD DJ and colleague of Mr. Foster's, is currently bureau chief of Adolescent and Reproductive Health at the Delaware Division of Public Health. She called Mr. Foster "a jazz purist" and said he "would often have lively discussions with me about whether the fusion version of our musical genre actually met the jazz litmus test. However, I and others learned a lot about music, air-wave execution and the art of simple 'smoothness' so obviously displayed in his style and delivery. J. Michael Foster was truly one of the enormous, impactful Voices at WVUD."
Jack Bartley, past president of the Newark Symphony Orchestra, said, "Michael was a true friend of the Newark Symphony Orchestra. His beautifully written and informative writing graced the pages of our programs for many years. He did this out of his love for music and our community, never asking for anything in return. His passing leaves an enormous void in our music family."
Fellow WVUD classical host "Belle Canto" said, "I will be forever grateful to Michael Foster for keeping his amazing insights into classical music and support of the local arts firmly in place over the years on WXDR/WVUD. In the COVID era especially, the resurgence in interest in classical music and its many-faceted power to express emotion makes his dedication to the classical listening audience all the more significant. MIchael's willingness to host me for a Dream Hour on his 'Fine Tuning' show, his inspiration and encouragement, was the reason I took on the 'Belle Canto Fine Tuning' show after that. His 'sickness, the love of radio' as he called it was so evident to us all."
Music graduate Amy Bland said, "Michael helped me survive listening and research for two UD music degrees with his humor and style. As a fellow horn player, he would guide me to the classic and latest recordings of the repertoire with his kind of wry affection. I always looked forward to concerts and events where, as a narrator, he made such a difference transporting the listeners. Always open and curious about new sounds in any genre, confident and aware of his role creating context and mood, he was the perfect announcer for University large venue events, choirs, jazz and wind ensembles, the Gamelan Lake of the Silver Bear ensemble and so many others."
About James Michael Foster
A native of Virginia, Mr. Foster's lifelong interest in music began in elementary school, where he learned to play the French horn. A member of his high school marching band, he went on to major in music at the University of Richmond. He earned a master of library and information science degree from the University of North Carolina and a master of arts in music history from the University of Virginia.
He is survived by his wife, Arlene Kelso, his brother; John Scott Foster and sister in law Karin Foster; nephews Joshua Foster and Adam Foster; an extended family on his wife's side; his Boston terrier Quincy; and an extensive collections of jazz and classical music LPs and CDs.
A celebration of Mr. Foster's life will be held from 10 a.m.-noon, Saturday, May 8, at Spicer-Mullikin Funeral Home, 121 West Park Place, Newark, Delaware. Face masks will be required for all in attendance. Services and interment will be held privately.
Contributions in Mr. Foster's memory may be made to WVUD Radio, 325 Academy St., Newark, DE 19716.
To read the full obituary or leave condolences, visit the Spicer-Mullikin memorial page.