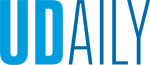 In Memoriam: Christian Harris
Article by UDaily staff Photo courtesy of the Harris family May 13, 2021
Community remembers biological sciences senior active in many campus activities
Christian Harris, a University of Delaware senior from Felton, Delaware, passed away on April 24, 2021. He was 22.
"On behalf of the entire University of Delaware community, I extend our heartfelt condolences to the family of Christian Harris and to his many friends," said Adam Cantley, dean of students. "His tragic loss deeply saddens us all. Our thoughts are with them during this difficult time."
Mr. Harris, who planned to become a medical doctor,  began his studies at UD in the fall of 2017, majoring in biological sciences and minoring in theatre studies. A devoted high school student, he received several scholarships for college, including a McDonald's Scholarship Award and federal academic grants. As a student researcher, he conducted biological research at Tulane University in the summer of 2019 and at Delaware State University in the summer of 2020. He also volunteered at local hospitals, gaining vital knowledge and an even greater passion for the medical field.
At UD, he pledged Zeta Beta Tau fraternity, joining a community committed to intellectual awareness, social responsibility, integrity and brotherly love.
Passionate about social justice, Mr. Harris was concerned about social conditions in this country and became an intern at UD's Biden Institute, where he worked with others to promote programming on campus that addressed domestic policy issues within the United States. 
'A friendly, caring and motivated person'
Members of the University community recalled Mr. Harris.
Jia Song, associate professor of biological sciences, said, "I knew Christian from the development and molecular experimental laboratory and developmental biology courses I taught last and this semester. I remember in our lab class, as everyone was running around wrapping things up and rushing home after a long lab day, Christian was calm and focused, carefully measuring the concentration of his extracted plasmids. He conducted his experiments with care and steadiness, took meticulous notes in his lab notebook and always actively participated in class. From my conversations with him, I learned that he wanted to take a year off to conduct cancer research before medical school. I remember Christian as an inspirational and hardworking student with a clear purpose in life. I am thankful that I had the privilege to get to know Christian."
His close friend and Zeta Beta Tau fraternity brother Mo Haq said, "Christian Harris was such a friendly, caring and motivated person. He was a fourth-year biological sciences student on the pre-med track with dreams of one day becoming a surgeon and saving lives. On campus, Christian was passionately involved in various organizations including the Zeta Beta Tau fraternity and the Biden Institute. Christian loved to smile, sing, dance and spend quality time with his friends and family. He taught everyone who had the pleasure of knowing him a little bit more about love, laughter and finding beauty in the little things in life. Christian meant so much to his friends and family and will be missed every day."
Cathy McLaughlin, executive director of the Biden Institute, said, "The Biden Institute team was deeply saddened to learn that Christian Harris passed away. Christian was a model member of the institute's Student Advisory Council and used his voice to speak out and make change on the issues he cared so deeply about. We express our deepest condolences to his family and friends. We are grateful for the impact Christian had on the institute's work, and we will work to continue his legacy by lifting up the causes he cared about and the programming that he helped create."
Perry Spiegel, events manager of the Biden Institute, said, "Since his freshman year, Christian dedicated time to working with the Biden Institute on issues from criminal justice reform to civic engagement. In 2018, by registering students for TurboVote, Christian helped engage his fellow UD students in the voting process. His dedication to public policy and civic engagement had an impact on his classmates, and his contributions to the Biden Institute will continue in our work."
About Christian Harris
Born in 1998, Mr. Harris attended the Lake Forest School District, graduating with honors from Lake Forest High School in 2017. With several options for continuing his education, he decided to stay close to his family and enrolled at UD.
As the youngest of four siblings, Mr. Harris—called "Chris" by his family—was the baby of the family and received special privileges. His family noted, "His smile and laugh would fill up a room."
Mr. Harris was a member of Emmanuel Pentecostal Church of God and later attended Immanuel Apostolic Church, where he was an active and faithful member for several years. He served as a musician for regular worship services and actively assisted in projects such as feeding the homeless, visiting the elderly in nursing homes and helping other ministries in the area reach people through music. He participated in and supported many of the outreach and community events sponsored by the Tract Team Ministry and showcased his acting skills in the illustrated sermon "Why Didn't You Tell Me?"
An athlete, he enjoyed playing sports, including baseball, football and track and field. In high school, he played lacrosse and, as a senior, played running back and linebacker for the varsity football team.
An interest in music led him to learn to play the snare drum, and he played in the concert, jazz and marching bands as a percussionist through high school. He later began studying piano, guitar and ukulele.
Mr. Harris is survived by his father Curtis Harris Sr.; brothers Curtis Harris Jr. (Kymberli) and Courtney Harris; sister Chelsea Harris; nieces Cahari and Carrington Harris; nephews Curtis III and Channing Harris; and a host of cousins, uncles, aunts, god-siblings and friends.
A celebration of Mr. Harris' life will be held at 11 am., Saturday, May 15, at Kingdom Life Fellowship Ministries, 662 Milford Harrington Highway, Milford, DE 19963. Family and friends may gather beginning at 10 a.m. COVID-19 protocols will be in effect.
To read Mr. Harris' full obituary or share memories and condolences online, visit the Pippin Funeral Home website.
Resources for support
For any students in need of support or assistance, the Division of Student Life provides a variety of resources.
Students in need are encouraged to reach out to the Center for Counseling and Student Development (302-831-2141). The center also provides the UD Helpline, which is available at any time, day or night, for students feeling anxious, overwhelmed, depressed or otherwise in need of counseling. By calling 302-831-1001, live counseling assistance is available 24 hours a day, seven days a week, 365 days a year. If a group of students would like to have a group Zoom session, that also can be arranged through the center.
In addition, staff members in the Office of the Dean of Students are available to assist any student who wishes to talk. Call 302-831-8939 to schedule an appointment.
For UD benefited employees, mental health support is available from ComPsych GuidanceResources. The link gives steps on how to access services, or call 1-877-527-4742 for support.