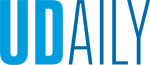 When everyone is a Blue Hen
Article by Megan Maccherone May 04, 2021
On May 5, faculty, staff, alumni, students, parents and friends come together to share the love on I Heart UD Giving Day
The fourth annual I Heart UD Giving Day is Wednesday, May 5, and it is a day that brings together the entire University of Delaware community to support students, faculty and programs.
This year, supporters can choose from more than 100 projects — all led by students, faculty or alumni seeking to raise funds toward their UD initiatives and causes — and give to the ones that matter most to them. These projects range from research or service opportunities to diversity and inclusion initiatives to athletics and more. Several projects are based on meeting the immediate needs of Blue Hens, including Blue Hen Bounty, a student-operated food pantry.
"Especially during COVID, more and more UD members have been affected by food insecurity and financial issues," said Shannon Murray, a secondary math education student in the Class of 2022 and coordinator of Blue Hen Bounty. "Blue Hen Bounty has provided a way to help out our fellow Blue Hens and make sure that everyone has food for themselves, their roommates and their families."
Students leading other projects seek to use their talents and skills to serve the community, such as the Assistive Medical Technologies group at UD. This group of students is designing, constructing and modifying Power Wheels cars for children with disabilities, with the hopes to provide the cars to families at no cost.
"There is nothing like seeing a child's face light up when they realize they can control their new ride by themselves," said Erin Krassan, a biomedical engineering student in the Class of 2023.
Another project honors the legacy of the Black Alumni Organization (BAO) and its 40th anniversary in 2021 by seeking to raise funds to increase the impact of the BAO Endowed Scholarship that will open more doors for students of color who may be facing financial barriers.
"We were always taught to reach back for those students who are to follow," said Traci Boddy, who graduated from Lerner College in 2001. Boddy is a past president of the BAO and gives to the scholarship.
All members of the UD community and beyond are invited to explore the I Heart UD Giving Day projects at www.udel.edu/iheartUD and make a gift to the ones closest to their hearts.
"The best part about I Heart UD Giving Day is that we as a community can come together and make this big, collective impact, no matter the amount of each gift," said Jim Dicker, vice president of Development and Alumni Relations. "This day demonstrates that together, we can make a difference not only for our students, but also for the communities they serve, the organizations they'll go on to lead and the many lives they'll touch along the way."
Throughout the day, there will be hourly and daily challenges that encourage donors to make a gift to a featured project on the website, providing opportunities for fundraising projects to raise more dollars for their cause.
The community can also follow UD social media accounts for the day's progress and additional opportunities to make a big impact. Plus, Blue Hens will be showing their love on social media during I Heart UD Giving Day by using #iheartUD.
Give today at www.udel.edu/iheartUD.