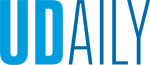 For the Record
Article by UDaily staff May 14, 2021
University community reports publications, honors
For the Record provides information about recent professional activities and honors of University of Delaware faculty, staff, students and alumni.
Recent publications and honors include the following:
Publications
Rudi Matthee, John and Dorothy Munroe Distinguished Professor of History, published "Safavid Commercial History," Oxford Research Encyclopedias, Asian Trade, available at https://doi.org/10.1093/acrefore/9780190277727.013.483.
Honors
Trevor A. Dawes, vice provost for libraries and museums and May Morris University Librarian, has been appointed a panelist of the United States-Japan Conference on Cultural & Educational Interchange (U.S. CULCON Panel) and as a member of the Japan-U.S. Friendship Commission (JUSFC). CULCON is a binational advisory panel of government officials and private sector members who consult on the state of U.S.- Japan educational and cultural interchange. Dawes' three-year term began on May 1, 2021.
Sheng Lu, associate professor in the Department of Fashion and Apparel Studies, was invited to present his research "What Apparel Sourcing Factors Matter" to the German Agency for International Cooperation (GIZ) FABRIC project Advisory Board. Owned by the German Federal Government, GIZ operates economic development projects in more than 120 countries. The FABRIC project intends to promote sustainability in the textile and garment industry in Asia.
To submit information for inclusion in For the Record, write to ocm@udel.edu and include "For the Record" in the subject line.