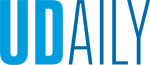 UD football team keeps winning
Article by Athletics Department Staff Photo by Ryan Griffith May 02, 2021
Blue Hens defeat Jacksonville State to advance to national semifinals
The University of Delaware football team advanced to the national semifinals of the NCAA's Football Championship Subdivision with a 20-14 victory over Jacksonville State on Sunday, May 2, in Jacksonville, Alabama.
Delaware will play South Dakota State at noon on Saturday, May 8, at Dana J. Dykhouse Stadium in Brookings, South Dakota. The Jackrabbits advanced to the semifinals by beating Southern Illinois, 31-26, Sunday night.
UD's CAA rival James Madison will play Sam Houston State in the other semifinal game on Saturday. The championship game is scheduled for May 16.
UD used a pair of touchdowns on its first two possessions to defeat Jacksonville State, which is located east of Birmingham. UD redshirt junior quarterback Nolan Henderson completed 18 of 28 passes for 239 yards. Ten of the completions were to senior Gene Coleman II, for whom it was a career best, as were the 129 receiving yards. The 10 receptions were one shy of the program record for receptions in a playoff game.
The Blue Hens defense was dominant again, forcing a pair of interceptions and sacking the quarterback five times. Redshirt senior Nijuel Hill and redshirt sophomore Noah Plack had interceptions.
The football team was not the only UD squad to enjoy weekend success at a high level.
The UD men's lacrosse team made a bit of history on Friday by beating UMass 9-6 to capture the Colonial Athletic Association regular season title for the first time in program history.
The Blue Hens (10-2, 7-1 in the CAA) are ranked 12th nationally. They will be the top seed and play fourth-seeded Hofstra at 4 p.m. Thursday in the semifinals of the CAA tournament on the Hofstra campus in Hempstead, New York. Hofstra is 7-5 overall and 4-4 in the CAA. Drexel will play UMass in the other semifinal. The championship is scheduled for 1 p.m. on Saturday, May 8.
The 2021 NCAA Division I men's lacrosse tournament brackets will be announced on Sunday, May 9, with first-round games scheduled for May 15-16.