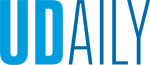 Blue Hens cap unusual football season
Article by Athletics Communications and Creative Services Staff Photo by Ryan Griffith May 20, 2021
After waiting 469 days, the UD football team performed at a high level
The unique 2020-21 college football season was a historic one for the University of Delaware program. The Blue Hens won their first conference title since the 2010 season and reached the Football Championship Subdivision (FCS) semifinals for the first time in more than a decade.
Head Coach Danny Rocco guided the Blue Hens to a 4-0 Colonial Athletic Association record that led to a remarkable run in the playoffs and a 7-1 overall record. The Blue Hens' ability to get into the end zone while holding their opponents to a low scoring average led to Delaware being ranked in the top five of the national polls.
The 2020-21 season was unique because the coronavirus (COVID-19) pandemic forced the postponement of UD games in the fall of 2020. With health and safety always paramount, UD and CAA leaders tried to make the best of the situation by creating schedules in the spring of 2021. The Blue Hens went 469 days between games.
"I'm so proud of our student-athletes and their commitment to the process and the sacrifices they made to have this season," Rocco wrote in a letter to the Blue Hen community. The individual awards our student-athletes won were numerous, but the way they came together to play for one another was truly special."
The hard work paid off and the accolades rolled in for the Blue and Gold this season. Delaware boasted four FCS Stats Perform All-Americans, with senior offensive lineman David Kroll and junior defensive back Kedrick Whitehead chosen for the first team. Senior defensive back Nijuel Hill and senior all-purpose player Dejoun Lee earned second-team honors.
In just his fourth season in Newark, Rocco guided Delaware back to the playoffs for the second time in three seasons. He earned CAA Coach of the Year honors and was a finalist for the Eddie Robinson Coach of the Year Award, given annually to the best coach in FCS. Rocco became the first UD coach to win the conference honor since 1991.
Lee was selected as the CAA Offensive Player of the Year and was also a finalist for the Walter Payton Award, given to the national offensive player of the year. Lee and Rocco were part of a league-best 16 Delaware CAA postseason honors as the Blue Hens touted eight first-team performers.
"I think this season is a testament to the kind of guys we have in this locker room," said sophomore quarterback Nolan Henderson. "All the sacrifices and intentional acts to make this season possible is special and something I'll never take for granted. Fourteen months of selfless, team-first decisions created one of the most amazing seasons in the midst of one of the most difficult years of our lives. We've achieved every goal we set out for ourselves from the beginning of the year. We took back control of the Battle of the Blue trophy, became CAA Champions, and advanced deep into postseason play. The standard is set and it's time to raise the bar for next season. What we created this year within our locker room is special. Relationships have been built that will stand the course of time and adversity. I'd go to war with this group any day. With all the unknowns of the last year, one thing has stood true. Spot the ball and we will go toe to toe with anyone."
2020-21 Delaware Football
First Colonial Athletic Association (CAA) conference championship since 2010

First Football Championship Subdivision (FCS) semifinal appearance since 2010

Four All-Americans

First Team: OL David Kroll and DB Kedrick Whitehead

Second Team: DB Nijuel Hill and All-Purpose Dejoun Lee

Danny Rocco CAA Coach of the Year

Eddie Robinson Award finalist for National Coach of the Year

American Football Coaches Association (AFCA) Region 1 Coach of the Year

Dejoun Lee CAA Offensive Player of the Year

Walter Payton Award finalist for National Player of the Year

Finished fourth in FCS in total defense