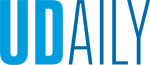 UD Commencement events scheduled May 27-30
Article by UDaily staff Photo by Mark Campbell May 05, 2021
Graduates of the Classes of 2021 and 2020 to be honored
The University of Delaware will hold six Commencement events this month honoring the graduating Class of 2021, as well as a ceremony celebrating the Class of 2020, whose original Commencement last year was postponed in light of the coronavirus pandemic.
In keeping with necessary health protocols, the Class of 2021 will be celebrated through a series of smaller, in-person ceremonies. Organized by college, the events will all be held in Delaware Stadium, rain or shine.
The Doctoral Hooding Ceremony for 2020 and 2021 doctoral graduates will be held at 4 p.m., Thursday, May 27, in Delaware Stadium.
The Class of 2021 ceremonies will be held in Delaware Stadium:
Friday, May 28, 9 a.m. -- Graduates of the College of Arts and Sciences
Friday, May 28, 7 p.m. -- Graduates of the colleges of Agriculture and Natural Resources; Earth, Ocean and Environment; and Engineering
Saturday, May 29, 9 a.m. - Graduates of the colleges of Education and Human Development and Health Sciences
Saturday, May 29, 7 p.m. - Graduates of the Lerner College of Business and Economics and the Joseph R. Biden, Jr. School of Public Policy and Administration
The Class of 2020 Commencement ceremony will be held at 10:30 a.m., Sunday, May 30, also in Delaware Stadium.
All appropriate health and safety measures will be observed at the ceremonies. Everyone entering Delaware Stadium will be required to complete a COVID-19 health screening the day of the ceremony. The questionnaire is available at http://covidcheck.udel.edu/ or via a QR code that will be posted outside the stadium and that can be scanned with a smartphone. In addition, those in attendance will be required to wear masks and practice social distancing.
All six ceremonies require tickets, which are free. Each graduate was allowed two guest tickets. If additional tickets are available, ticketing will reopen May 14-21, 2021. Those unable to attend a ceremony in person will be able to watch the event live, online at UD Live.
For more information about this year's Commencement activities, visit the UD Commencement website, which includes a special Frequently Asked Questions section.