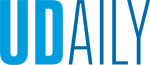 2020 Commencement
Article by UDaily Staff Photos by Kathy F. Atkinson and Evan Krape May 30, 2021
Yes, the Class of 2020 was honored by UD Sunday after the pandemic forced postponement of last year's event
The University of Delaware honored graduates of the Class of 2020 — yes, 2020 — on Sunday, May 30, 2021, to cap a glorious Commencement Weekend designed to recognize academic achievement during the global coronavirus pandemic.
Throughout the 15-month pandemic, which has killed more than 590,000 people in the United States, UD leadership has put safety and health first. The requirement necessitated completely postponing in-person Commencement events in 2020. With more people getting vaccinated everyday and health conditions improving, the University responded with 2021 Commencement events that were adapted to the circumstances and followed guidelines put forth by the U.S. Centers for Disease Control and Prevention, and the State of Delaware.
"As I've said before, your class holds a special place in my heart, because most of you started at UD at the same time I did in 2016," UD President Dennis Assanis told the members of the Class of 2020 seated in Delaware Stadium or watching the video stream on UD Live. "I truly missed the Commencement ceremony last year. And I am so grateful that you made the trip back to UD so we can mark this special moment with the incredible Class of 2020."
The 2021 Commencement Weekend began on Thursday, May 27, with the Doctoral Hooding Ceremony, in which people earning doctoral degrees in 2020 and 2021 were honored at Delaware Stadium. During two sessions on Friday and two more on Saturday, graduates in the Class of 2021 for UD's eight colleges were honored, along with those in the Biden School. Sunday's session put a fabulous finish on the weekend.
Like so much in recent times, it all happened despite hurdles. Beyond the pandemic and logistical challenges, there was the weather.
University officials rely on three sets of weather forecasts. Friday night's second Commencement session was shortened because of a clear threat of dangerous lightning. Graduates of each college were recognized as an entire class rather than walking individually across the platform. On Saturday and Sunday, the forecast — and then reality — was rain only. Thus, the only change in the Saturday and Sunday programs was that graduating students checked in for the events inside Delaware Field House — and many put on rain ponchos. The ceremonies then proceeded as planned, with graduates crossing the platform as their names were called. In one more sign of Blue Hen resilience, the UD community adapted to rainy circumstances Saturday and Sunday to make each ceremony a success.
After a welcome from UD Board of Trustees Chairman John Cochran, UD Provost Robin Morgan began Sunday's ceremony by mentioning the many people and groups who were looking forward to Sunday's event after the disappointment of 2020 and present on Sunday: graduates, family, friends, faculty, leadership, board members and staff.
"We have an uninvited guest — rain," Morgan said. "But we're not going to let a few raindrops and a couple of puddles dampen our joy at watching you walk across this platform in front of me. We also don't want a little rain to dampen your voices, so we welcome you to cheer on each other and the great Class of 2020."
President Joe Biden, who graduated from UD in 1965, delivered a special video message to graduates that was recorded in the White House.
UD alumnus Ty Jones, an award-winning producer and artistic director of the Classical Theatre of Harlem, spoke to the Class of 2020 on Sunday.
Please check with UDaily during the coming week for more coverage of the Commencement Weekend, including full story on the Class of 2020 ceremony.