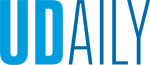 Call for nominations
Article by Megan Hutchins May 07, 2021
Pride Caucus to select recipients of annual Triangle Awards
Nominations are now open for the 2021 Pride Caucus Triangle Awards at the University of Delaware.
The deadline to submit a nomination is May 14.
The Triangle Awards are given by the Pride Caucus to one undergraduate student, one graduate student and one UD employee in recognition of excellence in support, advocacy and visibility of the LGBTQ+ community.
The Pride Caucus is an organization of UD faculty and staff who are part of the campus LGBTQ+ community. The caucus is dedicated to the promotion of a campus community that appreciates, supports and celebrates diversity.
The recipients of the 2021 Triangle Awards will be announced later in May at the Lavender Graduation. All nominees will be given copies of their nomination(s) upon being asked to attend the ceremony.
To nominate a student or faculty or staff member, please visit: https://docs.google.com/forms/d/e/1FAIpQLScsA20F6o327c2-JBhrSp0QkZaFhcdsAshwoSQNy5KMds4l9A/viewform