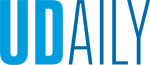 CAA regular season champs
Article by UD Athletic Department Staff Photo by Mark Campbell March 01, 2021
UD women's basketball team finishes the regular season 16-2 in the Colonial Athletic Association
The University of Delaware women's basketball team closed the regular season with an unblemished home record, beating Towson 86-55 on Sunday, Feb. 28, inside the Bob Carpenter Center, and collecting its seventh sweep of a Colonial Athletic Association series this year.
The Blue Hens improved to 19-3 overall and 16-2 in the CAA, with a perfect 11-0 record at The Bob. The Tigers fell to 12-7 on the year and 7-5 in the conference. Delaware is the only team in the CAA, men or women, to play a full 18-game conference schedule this season.
The coronavirus (COVID-19) pandemic has forced the postponement or cancellation of games and whole seasons in various sports. The Blue Hens women's basketball team members were tested three times per week, as per CAA and National Collegiate Athletic Association guidelines, and completed the University's daily symptom survey.
The CAA men's and women's conference tournament is scheduled to begin on Wednesday, March 10 in Elon, North Carolina. At 2:30 p.m. on Thursday, March 11, the top-seeded Blue Hens will play the winner of the game between the No. 8 and No. 9 seeds. There will be no public sale of tickets for the CAA tournament because of concern about the spread of coronavirus. The entire tournament will be streamed on FloHoops.
The NCAA recently announced the women's NCAA tournament will be held entirely in Texas (mostly San Antonio) and the men's tournament entirely in Indiana (mostly Indianapolis) in hopes of reducing the chances of infection compared to what it would be using the normal nationwide format.
In Sunday's victory over Towson, UD junior guard Jasmine Dickey strengthened her case for CAA Player of the Year with 30 points, 11 rebounds and four steals. This is the seventh double-double and fifth 30-point game of the season for the Baltimore native.
Redshirt junior forward Ty Battle recorded her CAA-leading 16th double-double of the year with 15 points and 10 boards to go with a pair of steals. Battle is now tied for second in Division I for double-doubles with Oklahoma State's Natasha Mack and Texas's Charli Collier.
Redshirt junior Chyna Latimer and freshman guard Tyi Skinner registered nine points apiece to bolster the Blue Hens' scoring.
Delaware dominated on the glass for the second game in a row, out-rebounding Towson 55-38. The Blue Hens' offensive rebounding percentage was also above 50% for the second consecutive day, with Delaware grabbing 26 offensive boards and the Tigers collecting 24 defensive rebounds. The Hens converted those offensive rebounds into a 21-7 advantage in second chance points.
The Blue Hens were active on the defensive end, forcing Towson into 25 turnovers, including 12 steals. Delaware outscored the Tigers 24-12 in points off turnovers.