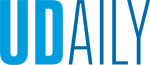 Resident assistant applications open
Article by Jennifer Hormell Photo by Evan Krape March 02, 2021
Current undergraduate students encouraged to apply by deadline of March 15
Resident Assistants (RA) are essential members of University of Delaware Residence Life and Housing staff and the deadline to apply for a 2021-22 academic year position is March 15.
Resident assistants are undergraduates who live in campus residence halls and strive to partner with students to create inclusive communities that enhance and support a student's overall college experience. The Resident Assistant position is a highly coveted one at UD, and one that promotes personal and professional growth for those who serve in the role.
Any current undergraduate student on the Newark campus is invited to apply for the RA position, regardless of whether or not they have lived on campus. If you or a student you know is interested in learning more about this opportunity, the Residence Life and Housing staff invites you to check out the department website to learn more about the selection process. Students interested in applying can access the application within the My Housing Portal. Those with questions are encouraged to contact the Residence Life and Housing team at raselection@udel.edu.