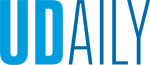 Perspectives on DACA and undocumented status
Article by Tara Kee March 02, 2021
Saturday Symposium features voices from UD and the community
The University of Delaware community is invited to join the College of Arts and Sciences on Saturday, March 6, from 2 to 4 p.m. for an online Saturday Symposium focused on the unique barriers DACA and undocumented students face in academia today.
The program, which is free and open to the public, is titled "UndocUD: Voices Exploring Experiences, Challenges and Solutions Related to DACA and Undocumented Status." Ample opportunity for questions and answers with the panel will be provided after the presentations. This event is held in cooperation with the University of Delaware Antiracism Initiative.
Panelists for the event include:
Sonia Robles, UD assistant professor, Department of History
Milli Bravo, UD English major, journalism and theatre performance minor, Class of 2021
Fatimah Conley, UD interim chief diversity officer
Ángeles Ramirez, E-commerce specialist
Judith Muñoz, Muñoz Law, LLC
Graciela Perez, UD PhD student, Department of Sociology and Criminal Justice, who will be a panelist and also moderate the program.
Full information and registration for the Zoom event are available at: http://www.udel.edu/008081

For further information, please visit: http://www.udel.edu/008081.