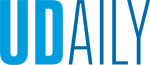 Material culture of animals
Article by College of Arts and Sciences communications staff March 19, 2021
April 24 symposium to feature work of nine emerging scholars
The University of Delaware's 16th Material Culture Symposium for Emerging Scholars will be held as a virtual webinar beginning at 10 a.m., Saturday, April 24.
The symposium, "Animaterialities: The Material Culture of Animals (Including Humans)," is free and open to the public, with online registration at the website below.
The term "animaterialities" refers to the intersections between the material world and the fellow animals with whom humans share it. The symposium's organizers and speakers consider animals not as passive forms of matter for human use, but rather as active beings capable of resilience in the face of humans' material domination and exploitation.
The keynote speaker, Giovanni Aloi, adjunct assistant professor of art history, theory and criticism at the School of the Art Institute of Chicago, will present "Speculative Taxidermy: Indexicality, Vulnerability, and Representation," exploring the materiality of taxidermy in contemporary art.
The symposium will also feature live presentations by nine international emerging scholars on a diverse set of animal and material culture topics. This year's three topic areas will focus on performance, afterlives and circulation. UD graduate students will lead moderated question and answer sessions with each group of speakers. Participants are welcome to attend any or all presentations.
The symposium, co-sponsored by the Center for Material Culture Studies at UD and the Winterthur Museum, focuses on object-based research that has the potential to expand and even reinvent our understanding of culture and history.
Past symposia topics have included anthropology, archaeology, consumer studies, English, gender studies, history, museum studies and the histories of art, architecture, design and technology.
For further information, please visit: https://sites.udel.edu/animaterialities-conference/