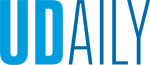 Blue Hen football game cancelled
Article by Athletic Department Staff March 31, 2021
University of Albany opts out of the rest of its season
The Colonial Athletic Association announced on Wednesday, March 31 that Saturday's football game between the University of Delaware and the University of Albany at Delaware Stadium has been cancelled because Albany decided to opt-out of the remainder of the 2021 spring season.
Ticket holders for Saturday's game are welcome to attend an open practice inside Delaware Stadium for an in-person look at the Blue Hens on Saturday at 11 a.m. Tickets for the original game will be required for Saturday's event and there will be no in-person sales. Ticket holders will be contacted directly regarding refund options.
Masks covering the nose and mouth are required for the duration of your stay on the UD campus and in Delaware Stadium. Additional fan gameday health and safety protocols can be found here.
Attendance policies were developed by UD Athletics and the University's Health Advisory Committee, in conjunction with the state of Delaware.
These updated attendance policies are subject to change based upon coronavirus (COVID-19) health and safety measures.
Albany's athletics department issued a statement Wednesday about the decision to opt-out of its remaining two games of the 2021 spring season.
"After conversations with Coach [Greg] Gattuso, the football leadership group, our athletic trainers, and our president, we have concluded that it is in the best interests of the health of our football student-athletes to opt out of the remainder of our season," said Mark Benson, director of athletics at Albany. "Our student-athletes have done a tremendous job following all of our health and safety protocols this season, and this decision is not directly related to COVID-19. Rather, it was made based on the extraordinary amount of injuries that have occurred this season and the overall health of our football program."