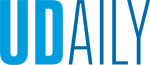 NIH grant focuses on eye disorders
Article by Ann Manser Photos by Evan Krape March 23, 2021
Student initiative, research support are key to lab's cycle of success
When University of Delaware doctoral student Sandeep Aryal took the initiative to learn additional research techniques to study proteins present in the eye, his work resulted in the discovery of a new gene, known as Elav11, linked to the eye disorders of cataract and small or reduced eye tissue.
Now, that breakthrough has led to a new $1.6 million National Institutes of Health (NIH) grant awarded to the researcher who supervised Aryal's work, Salil Lachke, Alumni Distinguished Early Career Professor of Biology and associate chair of the Department of Biological Sciences. The four-year grant will support the lab's work as Lachke and his team continue to investigate the role of Elav11 and its partners in eye development.
For Aryal, who has now completed his graduate studies at UD and is headed to a postdoctoral research position at Harvard, the knowledge that a new UD doctoral student will be taking his place in the lab and expanding on his work is especially rewarding. He called the opportunity to work in Lachke's lab and to be given the freedom to pursue new directions in research a privilege.
"In particular, I realize that the privilege I had to work as a research assistant from the early years of my Ph.D. was only possible because my adviser and the graduate students that came before me had worked to secure previous funding from NIH," Aryal said. "I, therefore, felt an acute responsibility to 'pay it forward.' I now feel wonderful that my research led to the funding of this new NIH grant award—and just before I graduate."
Lachke sees the new grant as a testament not only to Aryal's skills and perseverance in researching the genetics of eye development and disease but also to the cycle of discovery and support that enables a lab to function successfully.
"This grant will let a new graduate student, Sarah Coomson, continue this important work," said Lachke, a developmental biologist who specializes in interdisciplinary genetic research involving the eye and its associated defects. "That's the cycle that keeps us going. With a comparatively small—but nevertheless critical--amount of support from the University for Sandeep's work [a stipend of about $30,000 for one year of his five years of doctoral studies], we were able to bring in $1.6 million of support from the NIH.
"That's a good investment in the education of diverse, talented people. But, of course, aside from financial support, the process allows students like Sandeep to make important research findings and to become outstanding UD alumni, and that is truly priceless."
Coomson, who came to UD last spring to join Lachke's team, has been working in the lab with Aryal in preparation for his departure. Using a bioinformatics tool known as iSyTE, which Lachke developed, Coomson is seeking to uncover the genetic interaction between two specific proteins and how that interaction affects lens development in the eye.
"Cataracts [in which the lens is cloudy] are the leading cause of blindness worldwide, so it is vital to understand the mechanisms by which the lens becomes transparent," Coomson said. "It is equally crucial to identify aberrations in the expression of key lens factors in eye disease."
As an undergraduate at the University of Ghana in her home country, Coomson said, she fell in love with her cell and molecular biology courses and was fascinated by the idea that everything a living thing does is done by the cells that make it up. She went on to earn a master's degree in molecular medicine at the University of Essex in England and then searched for a doctoral program.
Coomson recently won first prize among graduate students in UD's 2021 International Student Essay Contest, where she shared her perspectives and experiences of being an international student at the University.
"With a curriculum for Ph.D. concentration in molecular biology and genetics, coupled with state-of-the-art equipment for biological research, UD has the perfect Ph.D. program in Biological Sciences which suits my interest," she said.
More about the research
Much of Lachke's research focuses on the genetics of the eye lens, a transparent tissue that refracts light onto the retina and allows clear vision. Cataracts occur when the lens loses its transparency and impairs eyesight. Although cataracts often occur as people age, they can also occur at birth or in young children.
Researchers in Lachke's lab use a bioinformatics-based tool he developed, Integrated Systems Tool for Eye gene discovery (iSyTE), which predicts the genes associated with eye development and defects, including cataract and microphthalmia (small eye). The interactive tool is available to all clinicians, scientists and anyone who is interested in studying eye development and disorders.
Using iSyTE and skills he learned in the use of mass spectrometry to examine lens biology, Aryal began exploring a specific gene (called Celf1) that makes a protein that is important in the cell. In looking for other proteins that might be associated with Celf1 in the lens, Aryal focused on the protein Elav11. His research later found for the first time that removing the Elav11 gene resulted in cataract and small eyes.
"By identifying the new gene Elav11 and showing that it's linked to eye defects, Sandeep made an exceptional impact," Lachke said of Aryal, who is from Nepal. "He is a prime example of how attracting outstanding talents from all over the world makes our campus so special."