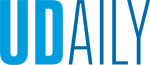 The culinary leader
Article by Artika Casini, AS05July 08, 2021
Good leaders listen. They nurture talent. In times of crisis, they step up much like Dana Herbert did last spring.
All around him, COVID-19 shuttered businesses and forced a collective world indoors. Herbert's storefront bakery—Desserts by Dana—witnessed a 65% reduction in sales.
The longtime chef, entrepreneur and 1998 UD alumnus knew he would be out of contract work. There would be no weddings, no hotel events, no more business as usual.
So he pivoted. He teamed up with delivery platforms and launched online cooking classes. He asked necessary questions, such as, what price points work better than others? If the store decreases profit margins, how much more product could they push out the door?
Through it all, he focused on his people. "We're a small business," Herbert said of his 13-person shop. "I look at my staff like family."
He also kept a positive perspective. He was reminded of the boxing match between Joe Frazier and George Foreman, and the fight's most memorable line: "Down goes Frazier! Down goes Frazier!"
"We're Frazier," Herbert would later say of the pandemic's knockout blows. "But if you can look up, you can get up."
To be a good leader is to see possibilities, especially in dire circumstances. Such vision is what allowed Herbert to recover from COVID's setbacks, and to redirect his focus on his retail operations.
His successes have not gone unnoticed. Ten years ago, Herbert won The Next Great Baker, a TLC reality show hosted by "Cake Boss" Buddy Valastro, whose own ties to UD continue to grow. (Last month, Valastro's daughter Sofia officially committed to attending Delaware.)
More recently, Herbert was named a 2020 Delaware Business Hall of Fame inductee, making him the first African American to receive this honor in the organization's 30-year history.
Herbert's father, who worked for Dupont Pharmaceuticals in Canada, beamed with pride when he learned the news. "This is huge!" he told his son. "I didn't even get in."
With trademark humility and grace, Herbert's reaction was more restrained. "I'm just a baker who works really hard and tries to do the best every day."
But Herbert also understands the significance of representation. At UD, Herbert was the national chairperson for the newly launched Society of Minorities in Hospitality.
"Even then, corporations were looking for more minority talent," he said. "And we were there, but rarely in leadership."
Of course, good leaders recognize that talent is everywhere, and that diversity—in thought, in in experience, in expertise—is critical for business success.
Herbert, an avid researcher of good business practices, points to the Chevy Nova as a pertinent example. The car wouldn't sell in Latinx markets because "no va," in Spanish, translates to "no go."
"You need diverse perspectives to reach diverse audiences," he said. "That requires someone with insight."
Leaders like Herbert understand the value in this approach.
"There is no one leader with all the answers," he said. "You need a network of experts in their craft—marketing, operations, etc.—to compliment your own."