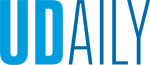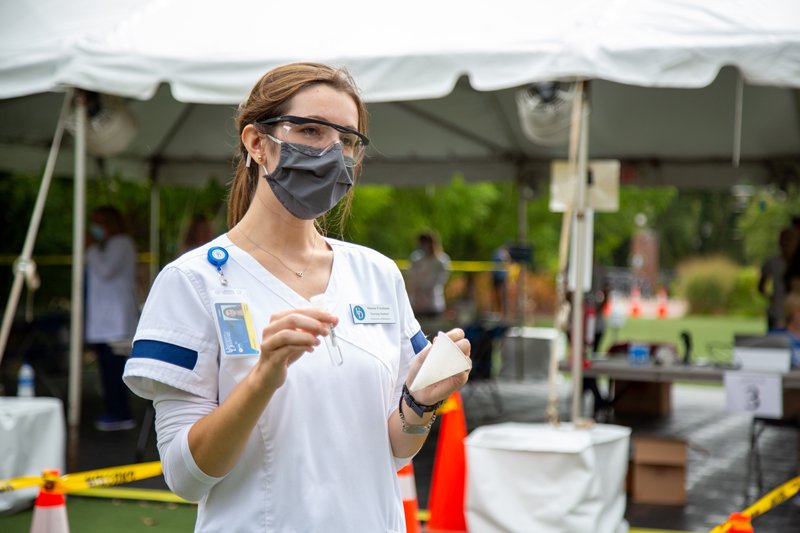 Pandemic next steps
Article by Kelly Bothum Photos by Ashley Barnas March 02, 2021
College of Health Sciences faculty share perspectives on the coronavirus and its impact in the near future
Nearly a year into the coronavirus pandemic, we are still wearing face masks, keeping our distance and carrying hand sanitizer. But as more Americans are getting vaccinated against COVID-19 — about 16% of the U.S. population has received at least one shot, according to the Centers for Disease Control and Prevention — there is hope that we may soon see glimpses of pre-pandemic life.
Jennifer Horney, professor and founding director of the Epidemiology program in the University of Delaware's College of Health Sciences, shares a look at the issues surrounding COVID-19 moving forward. Horney has been featured in news articles discussing disparities in vaccine distribution, vaccine myths, priorities in getting the vaccine and potential setbacks even with the vaccine in place.
Laura Lessard, an assistant professor in the Department of Behavioral Health and Nutrition, discusses the need for additional funding and steps to repair the nation's early child-care and education programs to ensure the health, nutrition and development of young children.
How many masks is enough?
There's been a lot of talk lately about whether it's better to wear two masks to reduce the risk of contracting one of the COVID variants. Masks work because they reduce the amount of particles that can be spread by the wearer while also offering the user some protection from others' particles. The CDC suggests a well-fitted mask is most effective.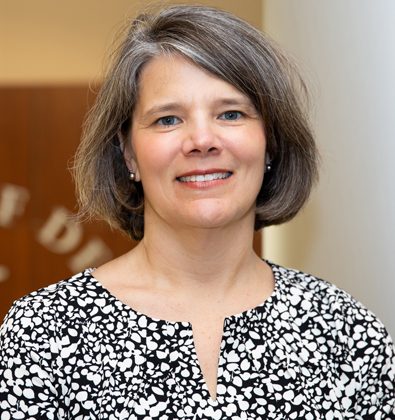 Rather than struggling to add another mask to your face, make sure the one mask you are consistently wearing is providing an adequate level of protection, Horney said. For starters, if you've been wearing the same fabric masks since last spring, it's probably time to replenish your supply. Look for masks that have a metal nose piece across the bridge and adjustable ear loops for a better fit.  (You can make sure your mask meets those requirements by checking out this link from the CDC.)
Sorry — even after you receive your vaccine, you will still need to mask up. Horney said we should all expect to wear a mask until experts have more overall understanding of the real-world protection the vaccine provides. For example, experts still don't know if someone who has been vaccinated can still spread the virus to others, even if they don't get sick themselves. The CDC has answers to many questions here.
Horney said that's because the clinical trials for the vaccines focused only on those who developed symptoms, not whether people were infected. There is a possibility that people who have been vaccinated can still get infected but not show symptoms, which means they could spread it to others.
Differences among the vaccines
There's been a lot of talk about the COVID-19 vaccines that have been developed. The vaccines developed by Pfizer and Moderna use messenger RNA to provide instructions for making the surface protein of the virus. This triggers a response by the body's immune system to make antibodies, which provides protection from the virus. These immunizations require two doses.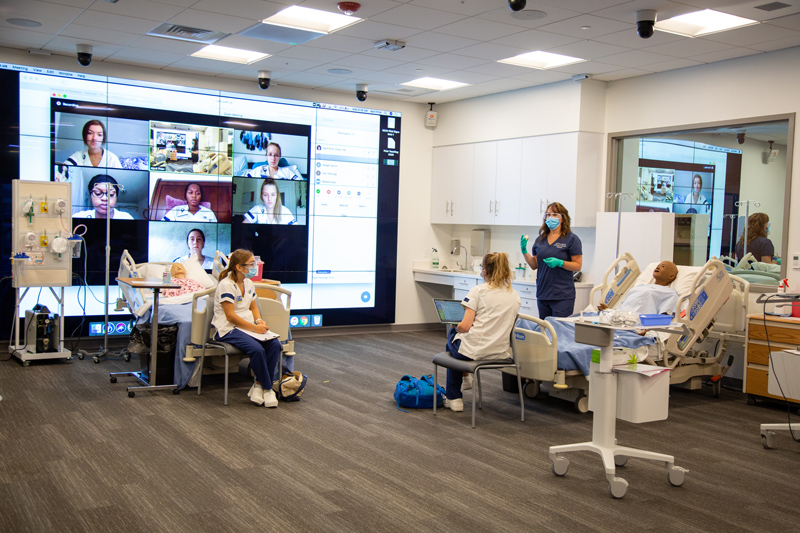 Recently, Johnson & Johnson received emergency approval from the Food and Drug Administration for its one-dose vaccine. This vaccine also creates an instruction for the surface protein but uses a common virus called an adenovirus. A similar approach is used by the Oxford-AstraZeneca vaccine.
Horney said these one-shot vaccines do not require extremely cold storage like the Moderna and Pfizer vaccines and are still very effective at preventing severe infections that result in hospitalizations and deaths. In clinical trials, the Johnson & Johnson vaccine was 85% effective against severe COVID infections globally, and 100% effective against hospitalization and death among all who received the vaccine in the trial.
Virus variants
Maybe it's all those science-fiction movies from the past, but few things scare people more than the idea of mutated viruses. The reality is that variants are a natural part of viruses. It's always been expected there would be COVID-19 variants circulating, and it's been happening since the start of the pandemic, Horney said.
"Every time the virus gets copied, there can be a mistake. Sometimes the mistake is beneficial and sometimes it's detrimental, and sometimes it doesn't matter," Horney said.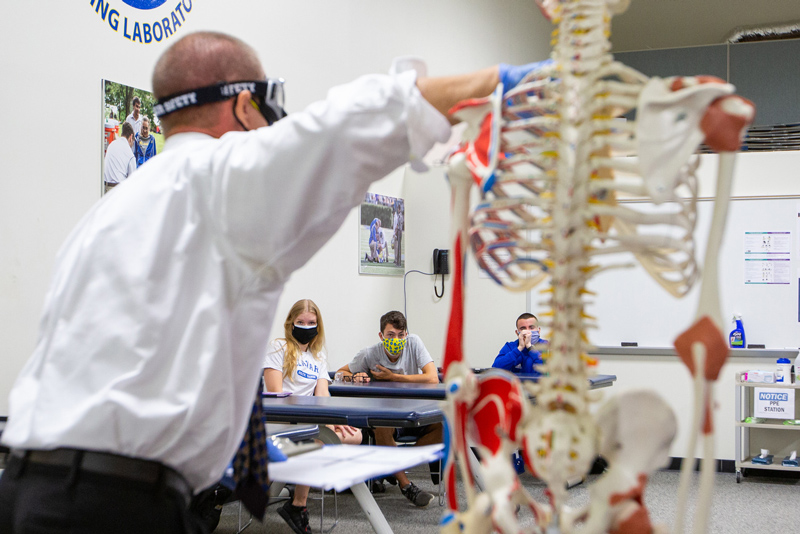 Studying these changes are how researchers learn about how the virus is spread and how it affects those who are infected. There are several variants that are circulating in the United States, including one first identified in the United Kingdom that spreads more easily. Other variants originated in Brazil and South Africa.
Side effects of the second shot
Many people are excited to get their first coronavirus vaccination shot, but the second shot can bring some side effects that are less than pleasant. People have reported having a headache, fatigue, chills and nausea that lasts a day or two after the second dose.
In this case, feeling bad is actually a good sign indicating that your body is trying to defend itself. "That bad feeling means that your body is responding," Horney said. "And that's what you want, because you want your body to remember this virus when it encounters it the next time."
Bottom line – get a vaccine as soon as it is your turn. The additional vaccines now available will do a lot towards getting us back to a "new normal" post pandemic, she said.
Looking beyond the pandemic
COVID-19 has wide-ranging and likely long-term impacts on young children and families, said Laura Lessard, an assistant professor with the Department of Behavioral Health and Nutrition.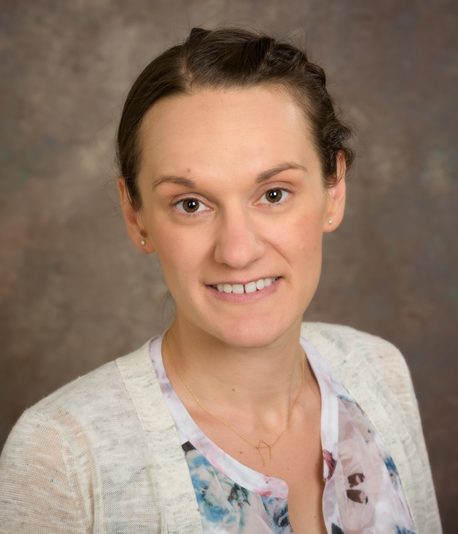 She is working with a multidisciplinary group of researchers across the country on COVID-related projects for early child-care and education (ECE) settings. The group published an article in the January 2021 issue of the American Journal of Public Health with research suggesting the closure of ECE settings during the pandemic likely contributed to increases in food insecurity among young children no longer able to access the healthy meals they were usually served in care settings.
"Even once COVID has subsided, there will be lasting effects on the ECE system and child health — many providers have permanently closed their doors," Lessard said. "We feel that the ECE system as a whole must be strengthened and supported using public funds in order to ensure access to high quality care for children in the future."
The group is conducting two national studies on the experiences of ECE providers serving food during the pandemic, including success stories and ongoing challenges.