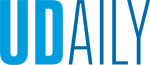 2021 YoUDee Awards
Article by Student Centers Staff March 29, 2021
Nominations Open for 19th Annual YoUDee Awards
Nominations are now open for the 19th annual YoUDee Awards for University of Delaware student organizations and leaders. The deadline for nominations is Friday, April 16.
The YoUDee Leadership Awards are held annually to celebrate and recognize registered student organizations (RSOs), student leaders and student staff for their hard work during the academic year.
Nominations are accepted for individual awards, including adviser, leader, and treasurer of the year. Nominations are also accepted for a variety of organization awards, including: programming, community service, philanthropy, marketing/design, best new organization, and overall achievement.
Nominations will be accepted until 5 p.m., Friday, April 16. Individuals may nominate themselves or others for consideration.
Awards will be presented at the annual YouDee Awards ceremony on May 13 at 5 p.m.
For further information, or to nominate an organization or leader, fill out the online form at https://studentcentral.udel.edu/submitter/form/start/456602