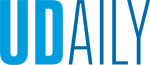 Parking update for fall 2021
Article by Jenni Sparks July 14, 2021
Charges resume; rates same as 2018-2019
The University of Delaware Parking Services Department is resuming fees for campus parking for fall 2021. The rates will be the same as the 2018-2019 academic year. Parking rates were last increased beginning in fall 2018. Parking permits have been complimentary since March 13, 2020. Complimentary permits expire Aug. 27, 2021 and can be obtained through July 31.
There are additional changes for the 2021-22 academic year. The changes include:
• Resident Student Organizations and University departments can use the Request for Services — Parking webform to request validations, event parking, and service vehicle passes.
• The Cans for Cites Program will resume the Monday after Thanksgiving and go through the last business day of fall semester. The program will limit the number of eligible citations to 2 per vehicle per program year.
• Full-time University employees making less than $35,000 per year will have the option of obtaining an annual red permit at 50% of the annual cost. Parking permit payroll deduction options will be expanded to include a pre-tax option.
• Non-permit rate increases include:
o Hourly parking rates at meters, PassPort locations and pay lots
o Event parking rates
o Late fees and citation costs
• Parking Services will resume in-person customer service starting on Wednesday, Aug. 25, 2021. Zoom customer service will continue at meeting #302 831 1184, Monday through Friday 8 a.m. to 5 p.m.
Registration for the 2021-22 academic year begins Aug. 2 online at the permit website: http://www.udel.edu/permits