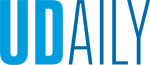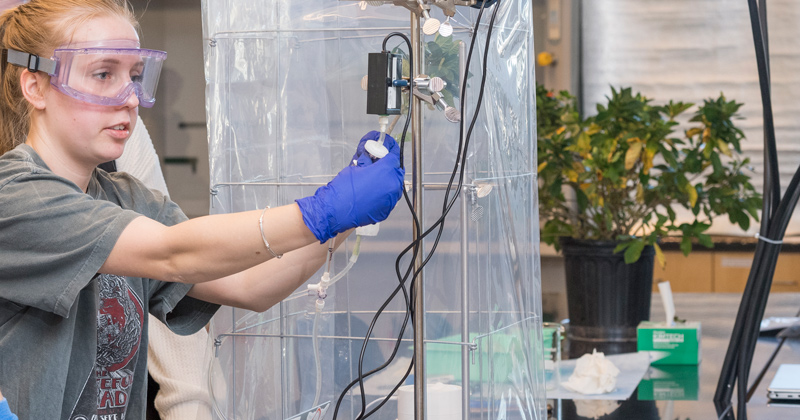 Two-for-one learning experience
Article by Chris Kelley Photos by Kathy F. Atkinson June 09, 2021
iBC courses integrate biology and chemistry
For Daniel Halloran, a former graduate teaching assistant (TA) for the University of Delaware's Integrated Biology and Chemistry (iBC) course series, the connection between the two areas of studies is clear.
"You can't have biology without chemistry — and chemistry won't run without biology," Halloran said. "So, why teach one without the other?"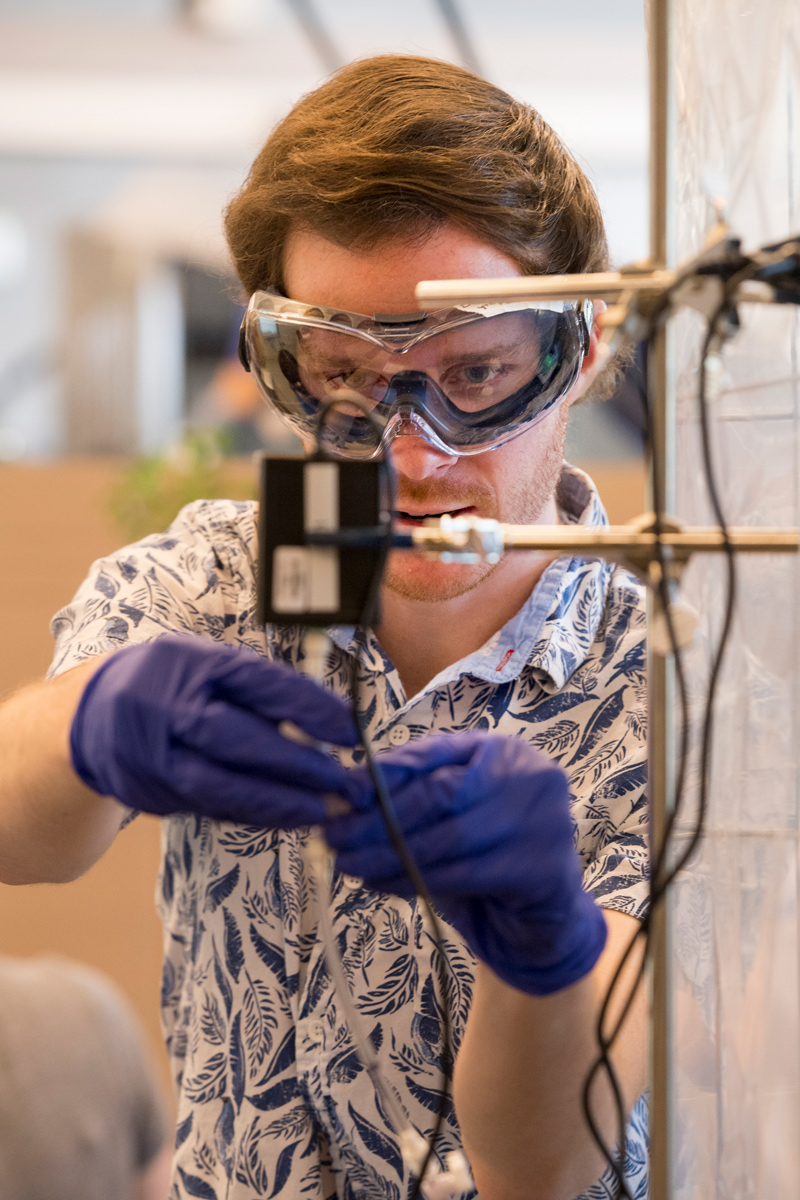 In part, that's the reasoning behind the founding of the iBC program, a unique offering that integrates both introductory biology and chemistry courses and labs over two semesters. Held in the UD Patrick T. Harker Interdisciplinary Science and Engineering Laboratory (ISE Lab), iBC classes make use of the writable walls found in the problem-based learning studios, each of which is flanked by two wet labs equipped with everything from fume hoods to digital video microscopes.
"We've developed a course that is in many ways unconventional," said Alenka Hlousek-Radojcic, an associate professor in the Department of Biological Sciences. "It's a science course for freshmen life science students where they are actually taking two foundational courses that will help them build their skill and knowledge base for those programs.
Jacqueline Fajardo, assistant professor in the Department of Chemistry and Biochemistry, is also part of the teaching group.
"Part of this is about making the connections between biology and chemistry early on — to help students not only make those connections, but hold on to those connections," Fajardo said. "That's the reason we see the benefit of this collaborative project."
Interdisciplinary teaching team
Fajardo and Hlousek-Radojcic teach introductory courses in their respective fields, roles that made the move into teaching an integrated offering a smooth transition. However, because of the unconventional set up of the course, both professors said it's a requirement for iBC faculty to have a team of knowledgeable TAs to work with and mentor students.
"Two days of the week are focused on theoretical knowledge," said Fajardo. "The other two days have more of a practical focus, which means students are in the lab and our TA teams take the lead."
For Fajardo and Hlousek-Radojcic, a team of hard-working undergraduate and graduate TAs helped make the iBC courses in the last two academic years a reality. Whether it was the transition from learning biology to tackling topics in chemistry or the transition from in-person classes and labs to virtual teaching, the professors credited TAs past and present — including Halloran — for keeping students engaged, motivated and ultimately successful in the course.
"Each week, we go through the upcoming lesson plan for the specific module and study the protocols so that we're able to mentor and help the students," said Sean Berard, a graduate TA and doctoral candidate in chemistry. From there, the TAs prepare lesson plans for the labs and are on hand to guide and mentor students throughout the process.
"Whether it's helping a student learn how to manage a lab notebook or just making a personal connection with them so that they're more comfortable coming to me to ask questions, for us, it's all about helping students build a strong academic foundation," said Halloran. "We're working to provide them with an enriched science experience that they will carry with them throughout their academic careers and into their professional lives."
When UD classes shifted to online instruction during the coronavirus pandemic in 2020, the TAs worked with the professors to implement a flawless transition for iBC students. Like some other UD classroom professors and instructors, Hlousek-Radojcic and Fajardo created lab kits to send to students.
"The change in our teaching structure did not affect our teaching team and our TAs continued to do their part in our work," Hlousek-Radojcic said. Throughout the fall and spring semesters of the 2020-21 academic year, TAs worked with students in Zoom breakout rooms and the courses offered remote lab and hands-on opportunities for its students.
Learned benefits of iBC
University faculty plan to conduct a longitudinal study of the students taking interdisciplinary courses in chemistry and biology at UD to examine the iBC program's effects on future success and retention into advanced-level undergraduate courses, such as organic chemistry and molecular biology.
"You might describe the course as 'out of the frying pan and into the fire,' " said Berard. "This means that students have to learn time management skills. On top of that, the environment fosters a collaborative environment that helps students learn to work together as a team."
The benefits of this integrated offering extend to those teaching it — both students and professors alike.
"It's important for any scientist to have familiarity in other fields that aren't their own," said Halloran. "I'm a molecular biologist, but my work in the course helps to refresh my memory on important chemical processes."
"This way of relearning biology and applying it to chemistry has been so enriching — even for me," said Fajardo.
"Likewise," added Hlousek-Radojcic.