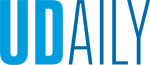 In Memoriam: Dorothy Ann Amsler
Article by UDaily staff Photo by Duane Perry June 08, 2021
Campus community remembers award-winning retired senior technical writer
Dorothy Ann Amsler, who retired in 2014 from the University of Delaware after 31 years as a technical writer and senior technical writer in Information Technologies, passed away on May 27, 2021.
Dr. Amsler was inducted into the Association for Computing Machinery Special Interest Group for University and College Computing Services (ACM SIGUCCS) Hall of Fame in 2010 for her years of service in support of computing at UD and her years of service to ACM and the support of computing in higher education.
The ACM citation summarized the contributions Dr. Amsler had made to university computing support: "Ann has been dedicated to getting the right information to University clients for [three decades]–from the days of filing cabinets filled with handouts to the present day with web sites, forums and multimedia."
"It was Ann who pushed SIGUCCS to get rid of paper and go with electronic, online documents," said Jennifer Fajman, former executive director, Academic and Distributed Services in the University of Maryland's Office of Information Technology. "I was chair of SIGUCCS at the time and presented our plan to our board. We were the first ACM Special Interest Group to do that. The right move at the right time."
According to Richard Gordon, retired manager of the IT Communication group, "Ann's tireless work helped UD make the transitions from mainframes and terminals, to microcomputers and modems, to smartphones interacting with web-based technology."
As a part-time researcher in the early 1980s, Dr. Amsler had used the University's DEC-10 mainframe to perform linguistic analyses.
In 1983, she began working for the unit now called Information Technologies. Among her first assignments, fittingly, were updating the handbooks students, faculty and staff relied on when using the University's DEC-10 and B7700 mainframe computers.
During her 31 years of service, she was responsible for handbooks, documents, websites, introductory computing classes and other communications that supported faculty, student and staff use of all the major UD computing systems and networks. She also edited the University's computing newsletter for many years.
"Her dedication to the computing center's monthly newsletter was legend," Gordon added. "I remember that she put one issue to bed the night before her son Andy was born — working up to the last minute."
She created websites for major University initiatives such as an online student policy handbook and chaired a campuswide committee in 2006-07 on the University's use of a web-based content management system. Up until her retirement in 2014, Dr. Amsler was still teaching others how to use technology to communicate their messages effectively.
"We called her 'AccuAnn,'" Gordon said. "She was a heck of a proofreader and copyeditor. She understood that language changes as we write about new technologies in new ways. But her work modeled how a consistent editing approach can make that new language accessible to all."
Nationally, Dr. Amsler made significant contributions to both ACM and the Society for Technical Communication (STC).
Dr. Amsler was active in ACM SIGUCCS from 1984-2014. During that time, she served as SIGUCCS newsletter editor (six years), presented papers at four SIGUCCS conferences, was a member of three UD teams that have been recognized in SIGUCCS communication competitions, judged SIGUCCS communication contests, reviewed papers for ACM SIGUCCS conferences and publications and worked on conference programs.
Dr. Amsler was very active in the Society for Technical Communication (STC). She was a judge for the International Communications Competition, a peer reviewer of STC's Technical Communication journal, a presenter at STC's national conference, and an STC workshop organizer.
According to Leila Lyons, retired director of IT User Services, "I have a hard time separating my esteem for Ann as a professional from my appreciation of the qualities she demonstrated as a kind, caring human being who helped people with their struggles."
Dr. Amsler was a member of Resurrection Parish, a dedicated leader of Heroin H.U.R.T.S. and active in programs for suicide awareness and prevention.
Contributions in Dr. Amsler's memory may be made to your local ALS Association chapter.
To read the full obituary or leave condolences online, visit the Spicer-Mullikin memorial page.