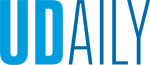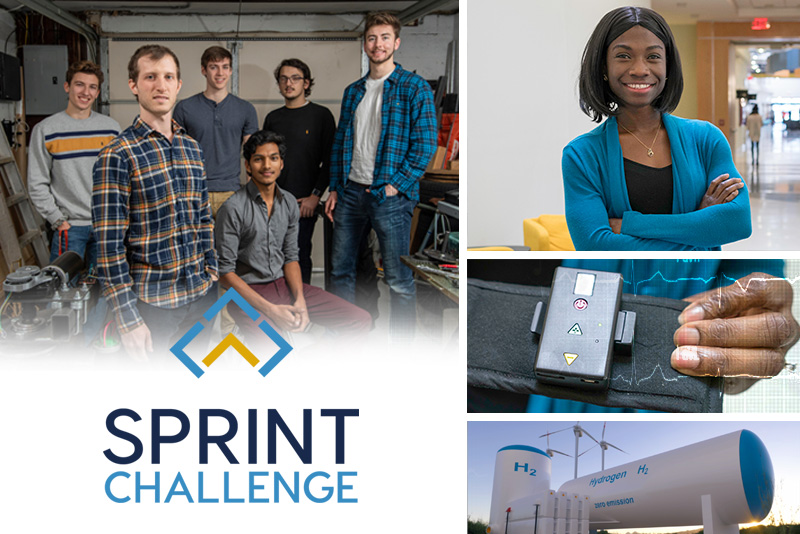 Enhanced support for entrepreneurs
Article by Karen B. Roberts Graphic illustration by Jeffrey C. Chase | Photo courtesy of Taozhu Sun June 30, 2021
Horn Entrepreneurship's Proof of Concept program expands with funding from U.S. Economic Development Administration
University of Delaware's Horn Entrepreneurship program has won $750,000 in funding from the U.S. Economic Development Administration's SPRINT (Scaling Pandemic Resilience Through Innovation and Technology) Challenge to expand its successful Proof-of-Concept (POC) program.
To-date, Horn's POC program has supported the formation of over half the deep technology (deep tech) startups that are currently active in Delaware's innovation ecosystem. These are companies working to solve important problems by developing novel solutions grounded in science or engineering. Companies supported by Horn's POC program have created approximately 100 new jobs and raised more than $15 million in follow-on funding.
According to the U.S. EDA, the SPRINT Challenge provides "the entrepreneurship support communities and regions need to grow innovative, technology-driven businesses that will help respond to the economic, health and safety risks created by the coronavirus pandemic."
At UD, the new funding will help to expand the POC program and make it available to community-based scalable ventures in Delaware's ecosystem statewide.
Diving deeper into core areas
Commercializing a scientific discovery is no easy task. Just ask Santiago Rojas-Carbonell, co-founder and chief operating officer at Versogen, a UD spinoff company working to advance clean hydrogen production and more affordable fuel cells that grew out of federally funded research.
According to Rojas-Carbonell, financial assistance from Horn played a key role in accelerating Versogen's path to commercialization. In addition, being matched with experienced advisers from the chemical industry provided access to strategic feedback on topics, such as price negotiations, team dynamics and business-to-business relationships.
"Taking the step out of the University can be challenging, and the POC program allowed us to buy the materials to start operations," said Rojas-Carbonell. "This provided the momentum to build up our own lab and production facilities, while team mentoring opportunities helped train our technical team on customer discovery and product-market fit."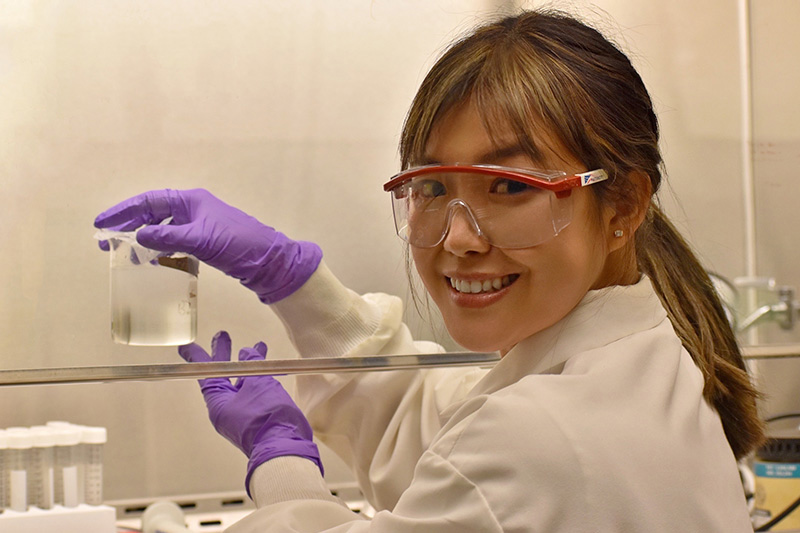 For POC participants at earlier stages in their journey, such as Taozhu Sun, industry mentorship can help budding entrepreneurs understand how to transfer ideas to the marketplace, find and talk to potential business partners and access small business startup funding. Sun is researching the use of micro/nanobubbles as a promising disinfection strategy for removing foodborne hazards from fresh produce with complex surfaces, such as lettuce.
"Working with my mentor keeps me excited and motivated about what I'm doing and has helped me grow my business skills," said Sun, a postdoctoral researcher in the College of Agriculture and Natural Resources. "We're testing the technology now to see whether it's viable or if we should change direction."
With the new EDA Sprint funding, Mike Rinkunas, associate director for commercialization programs, is looking forward to enhancing the POC program further to support the local and regional entrepreneurial/startup ecosystem.
"Our startups and founders must take a 'Superman'-like leap to get their idea from the lab to the marketplace. And while we've built a good bridge, it currently doesn't go all the way across the chasm," said Rinkunas. "The truth is some don't make it. We are trying to help them get the rest of the way there."
Closing that gap begins with an increasingly robust POC curriculum for assessing and evaluating intellectual property and its market potential, Rinkunas continued. It also requires creating earlier inflection points for entrepreneurs to generate value or fail quickly so that they can iterate or pivot faster. One method to do this is something that Rinkunas calls "the killer experiment." It's sort of like a stress test for an idea or technology.
"What are the things that you should quickly test to find out if the idea or technology works or fails, that either give you a massive return on investment or pivot decision? Our goal is to help would-be founders to find their most promising path as quickly as possible," Rinkunas said.
Another new feature of the POC program is the addition of mock Board of Director sessions. These sessions are designed to subject POC participants to rigorous assessment and conversation with external industry advisers and venture capitalists so that they can improve their ideas. Through the pandemic, these sessions have been held virtually via Zoom, allowing experts from outside of Delaware to participate.
In one recent session, TRIC Robotics founder Adam Stager found himself in the hot seat fielding challenging questions from potential investors from Philadelphia, Baltimore and Boston. Stager was calling in from California, where he is currently testing chemical-free ways to help strawberry farmers increase harvest and prevent pests using autonomous field robots — work he began as a UD doctoral student. Stager described the encounter as intense, but said he left the meeting wanting more.
"POC's new directors panel is a whole new type of startup experience. I'm really trying to vet my business model and bring things from concept to reality. Because of this, it's easy to stray away from what is important for the company," said Stager. "Updating a board of advisers who ask hard questions keeps me on track and helps me identify new opportunities."
Bolstering UD's entrepreneurial ecosystem
The new facets of Horn's POC program will strengthen University-wide efforts to support innovators and entrepreneurs at every stage of the commercialization pathway, too. But Rinkunas was clear that the programmatic elements were not developed in isolation. Prior to applying for the EDA Sprint funding, Dan Freeman, founding director of Horn Entrepreneurship, convened representatives from UD's Office of Economic Innovation and Partnership's (OEIP) commercialization committee, the College of Engineering and the Delaware Small Business Development Center (SBDC) to gain their insight and perspective. The overarching goal: to make sure the POC program dovetails with and complements — not competes — with other available entrepreneurial resources at UD and in the local community.
"Integrating our programming in this way will enable UD to "punch above its weight class" in moving inventions from the lab to the marketplace," said Freeman. "It also will attract world-class creative talent and strengthen the University's position as a national leader for innovation and entrepreneurship and as a driver of economic development for the state and broader region."
For more information about opportunities available through the POC program, contact Mike Rinkunas at rinkunas@udel.edu.