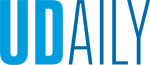 For the Record
Article by UDaily staff June 04, 2021
University community reports presentations, appointments
For the Record provides information about recent professional activities and honors of University of Delaware faculty, staff, students and alumni.
Recent presentations and appointments include the following:
Presentations
Mark Samuels Lasner, senior research fellow at the Library, Museums and Press, participated in "Celebrating the 50th Anniversary of the William Morris Society in the United States," held virtually on May 26, 2021. Samuels Lasner recounted his journey with the organization from joining while a college student to eventually serving as president. The society co-sponsored the 2010 conference Useful and Beautiful: The Transatlantic Arts of William Morris and the Pre-Raphaelites, held at the UD.
Rebecca Johnson Melvin, coordinator of special projects, manuscripts librarian, and curator of the Joseph R. Biden Jr. senatorial papers at the Library, Museums and Press, presented on "Intentional Collecting: Environmental Policy Archives in Delaware" during the annual meeting of the Association of Centers for the Study of Congress, held virtually on May 5, 2021.
Meg Grotti, associate librarian and assistant head of instructional services at the Library, Museums and Press, facilitated the discussion "Affordable Course Material Initiatives in Delaware: A Roundtable Discussion," at the virtual Maryland Library Association/Delaware Library Association annual conference on May 7, 2021. The session brought together Delaware and Maryland librarians with an interest in open education and open textbook initiatives to talk about the barriers, promises and pitfalls of this work.
Appointments
Christy A. Visher, professor of sociology and criminal justice and director of UD's Center for Drug and Health Studies, has been appointed to the Committee on Evaluating Success Among People Released from Prison of the National Academies of Science, Engineering and Medicine. This committee will review research and make recommendations toward broadening the definition of criminal recidivism and post-incarceration reintegration beyond the official criminal justice measures of rearrest, reconviction and reincarceration to include measures of success.
To submit information for inclusion in For the Record, write to ocm@udel.edu and include "For the Record" in the subject line.