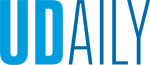 COVID-19 testing offered on campus
Article by Emergency Services June 04, 2021
Testing opportunities available June 8, 9 and 11
Three COVID-19 testing events will be available to the University of Delaware community at locations on the Newark campus.
The University's surveillance testing will be conducted on Wednesday, June 9, from 8 a.m.-2 p.m. in Clayton Hall. Register online here. UD testing will be conducted every Wednesday at this location throughout the summer. As a reminder, vaccinated students are exempt from the weekly surveillance testing requirement, but they are welcome to be tested if they wish.
Testing will be available at UD's Hollingsworth parking lot on North College and Cleveland avenues, from 11 a.m.-7 p.m., Tuesday, June 8. Registration is encouraged at this link.
Walk-up testing is available Friday, June 11, from 10 a.m.-4 p.m. in Lot #6 on the Laird Campus. Registration is encouraged at this link.
A full list of COVID-19 testing locations can be viewed at de.gov/gettested.