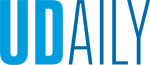 Contract for Chrissi Rawak extended
Article by UDaily staff Photo by Mark Campbell June 24, 2021
Winning athletics and recreation leader committed through 2026
University of Delaware Director of Intercollegiate Athletics and Recreation Chrissi Rawak has signed a contract extension that will keep her at UD through 2026.
Since assuming the role of director in 2016, Rawak has led the evolution of Delaware Athletics and Recreation through an emphasis on institutional alignment, strategic decision making, goal setting and a winning culture. This past academic year, Blue Hens claimed four conference championships (women's basketball, field hockey, men's lacrosse and football), while also excelling in their academics, posting the highest-ever average GPA of 3.4.
"Chrissi is a transformative leader and an incredible asset to our Blue Hen family," UD President Dennis Assanis said. "Her focus is squarely on the development of our student-athletes not only on the field and court but as student scholars and leaders. She is a community builder who actively cultivates an environment of inclusive excellence. Our student-athletes thrive as a result of the care and consideration she brings to their development, wellbeing and academic success. I have no doubt that Chrissi and her team will continue to lead our Athletic program to even greater heights."
"From day one, it has been an honor and privilege to represent the University of Delaware, the coaches and staff members of Athletics and Recreation, our current students and student-athletes, our alumni and our community," said Rawak. "Delaware is an incredibly special place, and I am proud of all that we have accomplished together. I want to thank President Assanis and the UD Board of Trustees for believing in me and supporting our work. I could not be more excited about our future as we work to Achieve Excellence Together. Go Hens!"
In the five years that Rawak has been at UD, the overall winning percentage for all 21 varsity teams has risen significantly from 50% in 2016-17 to 61% in 2020-21. This year alone, the women's basketball team advanced all the way to the semifinals of the WNIT, and junior guard Jasmine Dickey was named the CAA Player of the Year. CAA Coach of the Year honors went to Natasha Adair, whom Rawak hired in 2017 to lead the program. Football Head Coach Danny Rocco, another Rawak hire, picked up his own CAA Coach of the Year designation while advancing his team to the semifinals of the 2020 FCS Playoffs as running back Dejoun Lee was named the CAA Offensive Player of the Year. Men's lacrosse won the outright CAA regular-season championship for the first time in program history, as the team set the CAA record for the most conference wins in a single season. And, field hockey brought home its ninth CAA title and made its 11th all-time appearance in the NCAA Tournament.
Under Rawak's direction, UD has developed resources and supports that enable student-athletes to become the best holistic versions of themselves in the competitive arena and life beyond collegiate athletics. Investments have been made in Sport Performance (athletic training, strength and conditioning, sport psychology and performance nutrition) and Student Success (leadership development, career readiness and academics). These resources have led to the utilization of science and data to aid in injury reduction and recovery. UD is one of the few departments in the country with position-specific and sport-specific "return to play" protocols for safer return to all sports after injury.
Student success has been at the forefront for Rawak with the launching of the Building Leaders Utilizing Education program (BLUE), creating an intentional connection between the academic and athletic experiences. With clearly established outcomes of developing leaders, optimizing career readiness and promoting lifelong health and wellbeing, BLUE is required for all varsity student-athletes, spirit team members and club sport leaders annually and just received the Model Practice Award for Student-Athlete Development from the National Association of Athletics Academic Administration.
Delaware Student-Athletes and Club Sport leaders have continued to be committed to investing in the community through annual participation in UDance, the Boys and Girls Club of Delaware, the Special Olympics and VCAT activities.
Recreation Services has also seen significant growth and success under Rawak's leadership, focused on the student experience and wellbeing. In 2017, UD created CrossFit, becoming one of just a few collegiate affiliates across the country. In 2018, UD was recognized as an Exercise is Medicine (EIM) on Campus Institution. Through enhanced campus collaboration for EIM, in 2019 UD earned GOLD status just a year later, and Assanis proclaimed October as Exercise is Medicine Month at UD. Most recently, Rawak's commitment to the student experience resulted in a safe and successful planning and execution for the reopening of the Carpenter Sports Building and Fitness Center in August 2019, among the many restrictions and challenges of COVID-19. In addition, Intramurals and Club Sports were able to return to in-person activities this past year.
As a part of the Delaware First Campaign, Rawak launched the first-ever comprehensive fundraising campaign for athletics. The athletics portion of the campaign raised $38 million in 20 months to build the newly opened state-of-the-art Whitney Athletic Center and renovation of the west side of Delaware Stadium. In addition to philanthropic support for athletics, over $2 million was raised for other initiatives on campus from donors supporting the Whitney Athletic Center. Other major capital projects completed in Rawak's tenure include new lights at Bob Hannah Stadium, the first videoboard in the Bob Carpenter Center for volleyball, women's and men's basketball and external events, and locker room renovations for all teams in the Delaware Field House.
Strategic partnerships were created or extended under Rawak's leadership, including a multiyear extension with Adidas to outfit all varsity programs' apparel needs, a new contract with Paciolan for greater ease and accessibility for fans' ticketing and game experiences, and a multimedia rights deal with Learfield IMG College to handle corporate sponsorships for the Blue Hens.