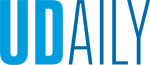 Tuition for 2021-22 announced
Article by UDaily staff Photo by Evan Krape July 02, 2021
First tuition increase since 2019 among the lowest in more than a decade
The University of Delaware has announced a tuition increase for the upcoming academic year. The increase of 2% is the first since 2019 and among the lowest in the past decade.
UD's undergraduate tuition for the 2021-22 academic year will increase by $250 for Delawareans (to $12,980) and by $680 for nonresidents (to $34,840).
The total annual cost for most undergraduates living on campus (including tuition, mandatory fees, room and board) will be $28,762 for Delawareans and $50,622 for nonresidents. These costs reflect standard annual housing and dining options, totaling $13,742; this cost may vary depending on individual student choices.
Two mandatory fees — the Wellness Fee and the Student Center Fee — are not being increased and will remain at $704 and $238, respectively. The Student Comprehensive Fee is increasing by $120 to $1,098. This fee supports the student fitness center, recreational programs, student activities, concerts, performing arts and the activities of registered student organizations.
Increasing financial assistance
Providing scholarship aid to students in need is a top University priority. Since 2016, UD-provided scholarship aid has increased by 43% to $143 million last year. And, for the 2021-22 academic year, Higher Education Emergency Relief Funds (HEERF) will continue to be available for those students who meet the federal criteria for additional assistance. This one-time grant funding, ranging from $500 to $1,500, will automatically be applied to the students' account, beginning in July, once students affirm that the grant funding should be used as payment on their accounts.
In partnership with the state of Delaware, UD continues to make strides in providing tuition scholarships for in-state families with the greatest financial need. For Pell-eligible Delaware students, tuition assistance is being provided through combined federal, state and institutional support. UD continues to invest more financial aid resources in the Delawareans who need it the most, with a core priority of making UD affordable for all Delawareans.
The University's generous alumni and friends are also joining in to provide assistance. In May 2020, the University created the Blue Hen Strong Fund to address the unforeseen financial burdens of students during the coronavirus pandemic. To date, more than 6,500 donors have contributed more than $767,000 to the Blue Hen Strong Fund in support of UD students. These contributions have provided tuition assistance, support for housing and food, advanced technology and assistance through a laptop loaner program and more. As student needs for resources shift and they continue to navigate the ever-changing environment, the Blue Hen Strong Fund is now providing support to enhance two additional UD student resources: the Center for Black Culture's (CBC) Each One Reach One (EORO) Mentoring Program and the Career Center's Student Internship Grant program.
Student success
UD has maintained a laser focus on ensuring student success, both in and out of the classroom.
With dedicated attention on academics, advising and co-curricular programs, the four-year graduation rate of 73% is one of the highest in the nation among public universities. During the past year, UD retained 96.5% of first-year students from the fall to the spring semester, with 67% completing at least 30 credits.
This success has been chronicled in several recent national rankings.
In May 2021, The Princeton Review listed UD among the "Best Colleges for Your Money," placing it among the top 209 higher education institutions in the country. The ranking was based on more than 40 data points, including academic offerings, cost/financial aid, graduation rates, career placement and student debt, as well as alumni salary levels and job satisfaction.
Last year, Money magazine listed the University of Delaware among the best colleges in America to successfully combine quality and affordability. UD ranked 27th in the nation among public colleges, and 41st out of more than 730 institutions evaluated.
In its 2021 ranking of the nation's best universities, U.S. News and World Report listed UD as No. 40 among the nation's top public universities.
For details on approved undergraduate tuition rates, room and board and student fees, visit the Student Financial Services site at www.udel.edu/rates. Undergraduate students will be notified in the coming week when their official billing and financial aid for the 2021-22 academic year is made available.