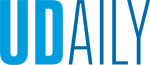 SNF Ithaca Initiative sets sail with fall 2021 programming
Article by Crystal Nielsen Photo by Evan Krape July 27, 2021
Applications now open for SNF Ithaca Student Leaders program and SNF Professor position
Learning to navigate the choppy waters of American political discourse can be a challenge for anyone, particularly for college students. With a 24-hour news cycle and increasingly polarized public commentary on almost any topic, it can feel as though there is no room for discussion and nuance.
Despite the divisiveness of the monumental challenges facing our nation, the college campus offers students a potential venue for the free exchange of ideas and the formation of creative solutions to address the issues. In order to move forward as a nation, it is critical that this generation be empowered with the skills to engage in civil political discourse and work together on public policy challenges.
The Stavros Niarchos Foundation (SNF) Ithaca Initiative at the University of Delaware's Joseph R. Biden, Jr. School of Public Policy and Administration is a new program to help college students on their journey toward impactful civil discourse and civic engagement. Through a combination of academic coursework, hands-on experiences, and special events with students from all parts of the country, UD students will have opportunities to advance the national civil discourse and civic engagement.
SNF Ithaca Initiative programming is set to begin in the fall 2021 semester. Currently led by SNF Faculty Director Philip Barnes, the upcoming academic programming will include:
A foundational undergraduate course on civil discourse, entitled "Citizens, Community, and Change," will expose students to the theory and practice of civil discourse to advance policy decision-making. Barnes is coordinating with Marcia Halio, a retired faculty member from the English department. Halio will be teaching a fall semester course in civil discourse through the University of Delaware's Osher Lifelong Learning Institute, which provides continuing education experiences for Delaware residents aged 50 and older. The undergraduate students in Barnes' class will have opportunities throughout the semester to interact, engage and practice civil discourse with this older generation of learners in the parallel course taught by Halio.
A Biden Institute seminar course will focus on the methods of civil discourse and how those methods can be applied in different contexts—from substantive policy discussions to Thanksgiving dinners.
A civil discourse practicum will be organized as part of the Biden School's Semester in Washington, D.C., program. Students in the program, who live and intern in D.C. for an entire semester, will learn effective civil discourse strategies and techniques used by policy professionals.
The SNF Ithaca Student Leaders program will also see its first cohort in the fall semester. These students will apply their study of civil discourse and civic engagement to their broader engagement on the UD campus and in the wider community. Applications are due Aug. 15.
The academic anchor of the SNF Ithaca Initiative is a new named professorship within the Biden School: the Stavros Niarchos Foundation Professor. This new opening is currently accepting applications from academic leaders in civil discourse and civic engagement, and interviews will commence in September 2021. The SNF Professor will have a professional appointment in the Biden Institute, where that individual will collaborate on planning experiential learning opportunities for students.
Ithaca is home to Odysseus—one of Greek mythology's greatest leaders, whose talent for persuasive discourse was revered in ancient Greek democracy. For Odysseus, Ithaca represents not only the beginning of his journey but also his ultimate destination. The SNF Ithaca Initiative will serve as the beginning of UD students' journey toward becoming engaged, effective citizens, as well as the ultimate destination for students to come together, reach across divides and collaborate on important domestic policy solutions.