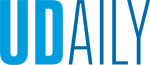 NCAA and CAA announce NIL update
Article by Athletic Department Photo by Athletic Department July 01, 2021
Athletes can use name, image, likeness to earn money
The University of Delaware Department of Intercollegiate Athletics and Recreation Services announced on Thursday, July 1 that it remains committed to the student-athlete experience after the NCAA released a statement Wednesday night that all three divisions have adopted a uniform interim policy regarding the suspension of NCAA name, image and likeness (NIL) rules.
"While it is not clear how this will impact college athletics and we will certainly learn a lot over the coming months, we are encouraged that this is a step in the right direction to provide our student-athletes with the same opportunities as all other students specific to their NIL," said Chrissi Rawak, UD's athletics director.
The NIL ruling means that all incoming and current college athletes have the opportunity to benefit from their name, image and likeness effective Thursday.
The Colonial Athletic Association (CAA) has adopted a NIL policy for all member institutions that will apply to all Delaware student-athletes. The CAA policy will be used at UD until an institutional policy is created. Delaware Athletics is ahead of the curve with many educational components in place for its 600-plus student-athletes through the Building Leadership Utilizing Education (BLUE) program. BLUE is an award-winning four-year educational curriculum that is required of all Delaware student-athletes to help them become Hen Ready — the best holistic version of themselves throughout their time at UD and beyond.
BLUE currently includes the following programming elements that align with NIL education: personal brand, financial literacy, networking, career advising and employer engagement opportunities, personal leadership skills development, and exposure to entrepreneurship. Throughout the 2021-2022 academic year, Delaware Athletics will be adapting these programs to include additional language and education specific to NIL. Additionally, the UD administration is working with faculty partners to determine training and education that is more specific to those student-athletes looking to maximize their name, image, and likeness in a variety of ways.
Blue Hen student-athletes will continue to benefit from Delaware's partnership with Teamworks Innovations, Inc., which does business as INFLCR. By using the app, student-athletes can enhance their personal brands on social media and receive engagement and audience-building metrics that will bolster their business opportunities and valuation.
With a growing alumni base of more than 185,000, there are numerous opportunities available for Blue Hens to connect and network with leaders in business across the nation and worldwide.
Listed in the U.S. News Best Colleges and Top Public School rankings, the University of Delaware is located within proximity of two of the top six most populated cities — New York City and Philadelphia. Student-athletes have the opportunity to choose from 150-plus majors and minors and 250-plus graduate and post-baccalaureate programs at UD.