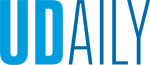 R is for representation
Article by Erin Tanner Photos courtesy of Keaira Faña-Ruiz July 28, 2021
Educator and children's author Keaira Faña-Ruiz celebrates heritage, diversity
Keaira Faña-Ruiz grew up in Wilmington, Delaware, with parents who prized reading, literature and education. At age 7, she was already composing her own poetry.
Her mother and father were not the only family members who shared their love of reading. "When I look back at my childhood favorites, I definitely see my sisters having a hand in my choices," she said. Her two older sisters took turns reading Dr. Seuss to her during her early childhood years and would eventually pass along gifts that became some of her most treasured possessions: their book collections.
"As I got older, one of my sisters gifted me with her entire Baby-Sitters Club collection and my other sister helped me build up my Junie B. Jones collection. I was obsessed with these series!" Faña-Ruiz said.
Faña-Ruiz attended high school at Delaware Military Academy, a public charter school in Wilmington, where she continued to write and read voraciously. "I always enjoyed writing and reading for fun," she said. Faña-Ruiz, née Broomer, said that she thrived in her Honors English courses in high school; it was then that she began to dream of being an author herself.
Faña-Ruiz enrolled at the Associate in Arts Program's Wilmington campus in 2012 and credits University of Delaware English faculty — particularly the AAP's David Satran, David Teague, and Alicia Beecher, and later Margaret Stetz at the Newark campus — for nurturing her writing talent.
"Without the support of these individuals, I wouldn't have had the courage to major in my passion, English, and to finish my bachelor's degree," she said. Faña-Ruiz earned her associate's degree from the AAP in 2014 and transitioned to the main campus in Newark to complete her bachelor's degree.
Education as a career hadn't yet occurred to her, but a transformative experience in her senior year changed that. 
"While completing my BA at UD, I had the opportunity to teach a poetry course for the Upward Bound Summer Program for my Capstone requirement. It was then that I realized I loved teaching and interacting with students," Faña-Ruiz said. She worked as a substitute teacher and therapeutic staff-support (TSS) paraprofessional at various schools in northern Delaware and Philadelphia while seeking a more permanent position.
"My late father always told me I would be a great teacher and stressed the importance of children being taught by educators of color," she said. "However, I was hesitant about starting a career in education. But my feelings changed after working with children as a substitute and TSS worker."
Faña-Ruiz joined Las Américas ASPIRA Academy in Newark as its in-house substitute teacher in 2017 and, after several roles in between, is now the school's eighth-grade English humanities teacher. ("I like to say that they loved me so much they decided to keep me," Faña-Ruiz said.) Her new role is a perfect fit, she said; as a student herself, she always enjoyed English and history courses for their ability to "open windows" to reveal different people, time periods, and cultures, and she now helps her own students do the same.
"I love introducing my students to the world each day in my classroom," she said. "I love witnessing their perspectives of society and history grow and broaden." 
Faña-Ruiz had long considered a future as a writer, and her drive to broaden young minds, paired with her late father's advice about the importance of representation in education, gave her the idea to create a project for children. The idea crystallized after she and her husband, José, began thinking of the type of literature they wanted for their son, Joey, and daughter, Amaya.
"The Afro-Latino Alphabet stems from a conversation between my husband and I about representation in children's books," she said. "My husband was born and raised in the Dominican Republic and came to the U.S. at the age of 10. He expressed how he wished more dual-language books were available to him to assist in his English acquisition. 
"We both agreed that we wanted our two children to take pride in their bi-cultural heritage and to see themselves in the books they read. All children should see themselves in the books they read." 
In June 2020, they began collaborating on The Afro-Latino Alphabet: El Alfabeto de Afro-Latino, with Faña-Ruiz composing in English and José translating it to Spanish. An alphabet book of the "A is for apple" variety, the book's examples include a diverse collection of Afro-Latino cultural touchstones — "A is for Africa, where our roots begin," for example, while "C is for Celia Cruz, the Queen of Salsa." They published it independently through Amazon in September 2020.
Inspired by the warm reception to The Afro-Latino Alphabet, Faña-Ruiz soon had more ideas. Her next two books pay forward some of the encouragement she received during her own educational and professional journey. "I created Black Girls Are... to inspire Black girls like myself to go after any and all goals they may have for themselves," she said. "I then published Black Boys Are... to change the narrative of Black boys with positive adjectives describing how amazing they are. My children and my students are the driving forces behind all my books." 
Faña-Ruiz's latest children's book, Counting With Ché: Contando Con Ché, was published in June 2021. Like The Afro-Latino Alphabet, Counting with Ché was written in collaboration with Faña-Ruiz's husband, José, and was actually inspired by a request from a young fan of her first book. 
"During this past Black History Month, the first-graders at ASPIRA were studying Black authors and invited me to share my first two books," she said. "One of the students asked if I could write a dual-language book about numbers since I already wrote one for the alphabet. So we wrote Counting With Ché, which is loosely based on my husband's childhood on a farm in the Dominican Republic and includes the Spanish numbers." 
Faña-Ruiz said that she is grateful for the inspiration and support she has received from her family, her friends, and the ASPIRA Academy community and continues to write, motivated by a desire to see more children's books for Black and Afro-Latino children. Her earliest favorites, The Baby-Sitters Club and Junie B. Jones series, have sparked an interest in possibly writing a book series herself, she said.
Again recalling her earliest inspirations, she said she thinks of the days when her mother would buy works of African-American literature for her at her elementary school book fairs. "In her own way, she showed me the importance of representation in books, and now I am doing the same for my children," she said. "The only difference is that I am the writer now."