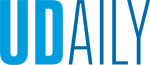 In Memoriam: Judith L. Hendricks
Article by UDaily staff Photo by Kathy F. Atkinson July 19, 2021
Campus community remembers alumna and retired nursing professor
Judith Leonhard Hendricks, alumna and retired assistant professor of nursing at the University of Delaware, passed away on May 9, 2021. She was 71.
Prof. Hendricks, who received her bachelor's degree in nursing at UD in 1971, joined the UD faculty as an assistant professor in the Nurse Practitioner Program of what was then the Department of Nursing in 1975. She completed her master's degree at the University of Maryland in 1978. Prof. Hendricks retired from UD in 2005.
For Kathleen Schell, associate professor in the School of Nursing, Prof. Hendricks was first a teacher and then a colleague. "Judy was my instructor for graduate level health assessment," Schell said. "She had a knack for creating an open learning environment and infusing a dry sense of humor in our classes. Her expertise as a practicing nurse practitioner made this one of my most valuable courses. Several years later when I joined UD as faculty, I knew I could count on Judy for mentoring when we taught health assessment to undergrads. I appreciated her low-key approach and candor whenever working together. She was not afraid to take a position and played an important role in advancing prescriptive authority for nurse practitioners in the state of Delaware."
Janice Selekman, professor emeritus of nursing who served as chair of the Department of Nursing from 1991-2001, said, "Judy was a consummate clinical practitioner who was committed to promoting the skills and knowledge of nurse practitioners. She wanted to pass on her expertise to the next generation in both the classroom and the clinical arena within the graduate program in the UD Department of Nursing. In addition, she promoted the profession and the growing independence of advanced practice nurses. She was a national leader in the American College of Nurse Practitioners and led by example at the state level by leading the successful charge to obtain prescriptive privileges for advanced practice nurses in the state. She was a role model for many."
Bethany Hall-Long, professor in the School of Nursing with affiliate status in urban affairs and public policy and women and gender studies and also Delaware's lieutenant governor, said she worked with Prof. Hendricks from her first days at UD in 1996 through 2005, when Prof. Hendricks retired. "During this time, as I served as a member of Delaware's House of Representatives and Senate, I was able to actively collaborate with Judy in her leadership roles with the Board of Nursing and in the political arena," Hall-Long said. "Judy was an incredible role model to nurses in public policy. She championed not only prescriptive authority for advanced practice registered nurses (APRNs), but assisted with APRNs' independent practice. Judy was always enthusiastic and willing to go the extra mile to mentor students and nurses.
"I thought of Judy this past month when the Delaware General Assembly passed two important bills to provide full scope of practice for APRNs -- how Judy was a trailblazer for these and how she would be thrilled," Hall-Long said. "Finally, we will all remember her zest for life and her love of her family and her compassion for her patients and fellow nurses."
In addition to her career at UD, Prof. Hendricks practiced as an advanced practice nurse for internal medicine with Christiana Care. She was an active member of the Delaware Board of Nursing, serving two terms as president. She was chair of the Delaware Board of Nursing Joint Practice Committee and was instrumental in obtaining prescriptive authority for advanced nurse practitioners. A founding member of the American College of Nurse Practitioners, she served as that group's president from 2004-5.
In her retirement, Prof. Hendricks enjoyed travel, birdwatching and classes with the Osher Lifelong Learning Institute.
She was preceded in death by her husband, Allen Pierce. She is survived by daughters Jessica Huss (Jay) of Rehoboth Beach, Delaware, and Anne Hendricks of Phoenix, Arizona; grandson Jack Huss of Rehoboth Beach; brother Joe Leonhard (Carol) of Maine; and her significant other, Frederick Hough of Ocean Pines, Maryland.
Contributions in her memory may be made to the Delaware Valley Golden Retriever Rescue Organization, 60 Vera Cruz Rd., Reinholds, PA 17569.
To read her complete obituary, visit the Parsell Funeral Homes site; condolences may be left on a memorial webpage there.