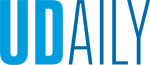 For the Record
Article by UDaily staff July 16, 2021
University community reports new appointments, presentations, publications, honors, grants
For the Record provides information about recent professional activities and honors of University of Delaware faculty, staff, students and alumni.
Recent new appointments, presentations, publications, honors and grants include the following:
New appointments
Four faculty members have been appointed named professors, effective Sept. 1. New named professors in the College of Arts and Sciences are Meredith Ray, who will be the Elias Ahuja Professor of Foreign Languages and Literatures, and Thomas Leitch, who will be the Unidel Andrew B. Kirkpatrick Jr. Chair in Writing. In the Alfred Lerner College of Business and Economics, Wendy Smith has been appointed the Emma Smith Morris Professor, and Fei Xie has been appointed the Chaplin Tyler Professor.
Presentations
Trevor A. Dawes, vice provost for libraries and museums and May Morris University Librarian, was the invited keynote speaker at the Orbis Cascade Alliance 2021 Summer Meeting on July 13, 2021. The Orbis Cascade Alliance is a library consortium serving academic libraries in the Pacific Northwest of the United States. Dawes' presentation, "Valuing Diversity in Our Libraries," examined how academic libraries have addressed efforts of equity, diversity, inclusion and social justice especially in light of recent calls for racial equity and justice.
Polly Zavadivker, assistant professor of history and director of the Jewish Studies Program, delivered a lecture in Russian on July 13, 2021, entitled "Siberia as a 'New Jewish Center': A Refugee Resettlement Plan in Russia during World War I," at the XVIII International Annual Conference on Jewish Studies, held at the Sefer Center for University Teaching of Jewish Civilization in Moscow. The Sefer Center was established in Moscow in 1994 and is the central nonprofit organization for scholars and students of Jewish life in the countries of the former Soviet Union. The paper traces the connections between Russian and transnational Jewish programs of colonial migration in the context of Russia's refugee crisis during World War I.
Publications
An essay by Margaret Stetz, Mae and Robert Carter Professor of Women's Studies and professor of humanities, has been published in Image & Narrative (22: 2 [2021]), an English/French bilingual interdisciplinary journal. Stetz's essay, "'The last of the Victorians': John S. Goodall and the Politics of Picture Books," analyzes the bestselling wordless picture books created in the 1970s and 1980s by the British watercolorist, John S. Goodall (1908-1996), which offered groundbreaking examples of book design and illustration, while also serving as vehicles for retrograde politics that glamorized class hierarchies and imperialism during the Victorian and Edwardian periods. In addition, Stetz is the author of a poem titled "Nancy Has Her Say," which responds to a two-part short story by Frederick Wedmore ("To Nancy," January 1896; "The Deterioration of Nancy," April 1896) that was published in the British 1890s journal of art and literature, The Savoy. Her poem appears in the June 2021 issue (dedicated to The Savoy) of a U.K.-based literary magazine, The C*nsorship, on pp. 47-49:
Kianoosh Yousefi, a postdoctoral researcher at the School of Marine Science and Policy, published "Turbulent and wave kinetic energy budgets in the airflow over wind-generated surface waves," Journal of Fluid Mechanics 920 (2021), A33. In this study, the effects of surface waves on the air-sea energy exchanges were investigated. To that end, high-resolution laboratory measurements of the airflow velocity acquired above wind-generated surface waves were analyzed using a combination of particle image velocimetry (PIV) and laser-induced fluorescence (LIF) techniques. The velocity fields were further decomposed into the mean, wave-coherent, and turbulent components, and the corresponding energy budgets were explored in detail using a wave-following orthogonal curvilinear coordinate system.
Honors
The Blue Hen Leadership Program (BHLP), UD's co-curricular, student leadership certificate program, was recently awarded the Outstanding Program Award by the Association of Leadership Educators. The award, presented at the association's annual conference on July 1, 2021, is designed to recognize outstanding leadership programs that demonstrate a clear impact on leadership education. The award was based on an extensive nomination process submitted by Susan Luchey, associate director of University Student Centers for Leadership Development. Recipients must clearly demonstrate the positive impact their program has had on individuals, the institution or the community. This is the second time BHLP has been recognized with this national award, the first time in 2014. In addition, BHLP staff members were recognized for two workshops presented at the recent ALE conference. Luchey and Joshua O'Connor, director of Residence Life at UCLA, were honored with the Outstanding Educator Workshop Award for their presentation, "Student Collaboration and Team Effectiveness Through Academic and Student Affairs Leadership Education Programs." BHLP staff members Luchey, Matthew Creasy and Julie Millisky were awarded the Distinguished Educator Workshop Award for their presentation, "Learning by Doing: Incorporating Experiential Education in a Leadership Program Through Role Plays, Design Thinking and Reflective E-Portfolios." ALE, an international association that strengthens and sustains the expertise of professional leadership educators, is a leading resource that sets the standards for leadership education, research and practice.
Grants
Sarah Rooney, assistant professor of biomedical engineering, has received a five-year, $21,600 per year, NIH R25 grant to support the design of a new undergraduate course. The course, "BMEG260 Introduction to Medical Device Design," will be required in the curriculum for this year's incoming first-year students when they are sophomores (spring 2023). The first iteration of the course will be offered as an elective in spring 2022 and will focus on three different medical devices: surgical staplers, breast pumps and stents.
To submit information for inclusion in For the Record, write to ocm@udel.edu and include "For the Record" in the subject line.