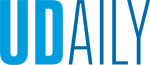 Chief diversity officer search
Article by UDaily staff July 23, 2021
Candidates to present virtual campus forums in August
The University of Delaware community will have an opportunity in August to hear presentations from the top four candidates for the position of chief diversity officer at UD.
Each candidate will participate in a virtual forum open to all UD faculty, staff and students. Forums are scheduled from 10-11:30 a.m., on Tuesday, Aug. 3; Thursday, Aug. 5; Tuesday, Aug. 10; and Thursday, Aug. 12.
Details about the virtual forums, including links and candidate profiles, will be forthcoming on the chief diversity officer search website. Each candidate's CV will be posted on that site 48 hours in advance of the speaker's forum. Those attending will be able to share feedback with the search advisory committee.
Reporting directly to UD's president – and working closely with the provost, the executive vice president and other senior leaders – the chief diversity officer will lead the University community's efforts to strengthen its environment of inclusive excellence. This position will provide strategic leadership, oversight and vision in the administration of a range of services, programs, policies and procedures for faculty, staff and students related to advancing UD's commitment to diversity, equity and inclusion (DEI). This individual also will develop and administer ongoing DEI committees. The complete position description is available on the search website.
Fatimah Conley has been serving as interim chief diversity officer at UD since October 2020.
Co-chaired by Laure Ergin, vice president and general counsel, and Levi Thompson, dean of the College of Engineering and Elizabeth Inez Kelley Professor of Chemical and Biomolecular Engineering, the search advisory committee has been working diligently to identify top candidates for this position.
According to Ergin and Thompson, "The search advisory committee is pleased to bring forward these four dedicated and talented individuals as candidates for this key post in the University's administration. We hope all members of our campus community will take advantage of this opportunity to hear from the candidates themselves and then share their thoughts with the committee on this important appointment."
Members of the advisory committee are Glenn Carter, vice president for communications and marketing; Monica Coleman, professor of Africana studies; Stephanie Del Tufo, assistant professor in the School of Education; John Ernest, chairperson of the Department of English and Judge Hugh M. Morris Professor of English; Meghan McInnis-Dominguez, associate professor of languages, literatures and cultures; Rodney Morrison, vice president for enrollment management; José-Luis Riera, vice president for student life; Christine Schultz, associate director of the Honors College; Sowmya Shankar, applications programmer III, Information Technologies – Enterprise Systems and Cloud Services; Daniel Smith, associate dean in the College of Arts and Sciences and associate professor in the Joseph R. Biden, Jr. School of Public Policy and Administration; and Latoya Watson, assistant dean, Associate in Arts Program.