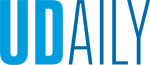 2021 First-Year Common Reader
Article by Nikki Laws Photo courtesy of Elizabeth Kolbert | Illustration by Christian Derr July 13, 2021
Elizabeth Kolbert's 'Under a White Sky,' looks at climate change, and the engineers, scientists and entrepreneurs trying to solve it
In comparison to earth's 4.6 billion year existence, humanity's approximately 300,000 year history is a mere blink. Even still, many people say that our species has so extensively controlled the environment that we require our own geological epoch — the Anthropocene or "Age of Man."
Now, after all that human innovation has done to destroy the planet, could we also be its only hope of survival?
That's the irony Pulitzer Prize-winning author Elizabeth Kolbert investigates in the 2021 Common Reader, Under a White Sky.
A UD tradition administered by the First Year Seminar Program, the Common Reader provides first-year undergraduates an opportunity to engage in meaningful conversation with fellow students and to begin to share in the intellectual life of the entire University community.
A search for answers sends Kolbert packing, from Moku o Loʻe to the Mojave Desert to Melbourne and more than a few other places in between. What she finds could be called a grand display of human hubris: engineers, scientists and entrepreneurs all trapped in an infinite cycle of inventing new solutions to the problems created by old ones.
With a whole lot of imagination, finding fixes for the climate crisis might work. And it might not. But Kolbert makes one thing certain — there's no going back now. It's a new kind of world.
Praise from UD Experts
"As a staff writer at The New Yorker, where some of this material first appeared, Kolbert is highly adept at turning complex science into accessible and compelling narrative storytelling. It's a difficult form of nonfiction writing, and she is a master of it," said McKay Jenkins, UD Cornelius Tilghman Professor of English, Journalism and Environmental Humanities.
Dana Veron, an associate professor of geography and spatial sciences, said that Under a White Sky makes a natural choice for this year's Common Reader.
"Climate change is a critical societal challenge that our incoming students will be addressing throughout their personal and professional lives," said Veron, who is a First Year Seminar instructor. "Mitigating climate change and adapting to a climate changing world will require innovation, creativity and critical thinking. Our students are poised to become agents of change and community leaders in addressing these issues."
Veron added that "Under a White Sky challenges the thinking that society will be able to rely on a technological 'silver bullet' to the climate change impacts society is currently experiencing." After students read the book, Jenkins said he also hopes they will become more skeptical of the miraculous claims of technology.
"Complex natural systems — climate systems, river systems, soil systems, biological systems — have all existed since time immemorial, and have a subtlety and interconnectedness that we have barely begun to understand," he said. "So many of our current (and serious) environmental challenges have arisen through our collective, almost Promethean arrogance that we know better than nature. One powerful way to counteract this is to re-learn how natural systems work when we leave them alone."
Next Steps for New Blue Hens
First-Year students are encouraged to visit the UD Common Reader website to learn more about Under a White Sky and its author. Blue Hens should read the book this summer and may purchase a discounted copy online or at New Student Orientation courtesy of the University Bookstore.
Additional Common Reader experiences will take place during the fall semester, including an essay contest, Library exhibition and lecture with the author. More information will be shared soon.
About Academic Affairs
The Division of Academic Affairs leads programs that promote excellence in faculty teaching, advance students' academic success and uphold the mission of the University of Delaware.
Academic Affairs is home to the Center for Teaching and Assessment of Learning and the University's Student Success Initiatives, two key resources for UD's community of educators and advisors.
The division enhances students' educational experiences through support services including the First Year Seminar, McNair Scholars Program, Office of Academic Enrichment, Student Support Services Program and University Studies Program.
In addition, Academic Affairs inspires intellectual discovery through opportunities provided by the Center for Global Programs and Services, Horn Entrepreneurship Program and Undergraduate Research Program.