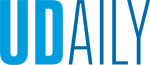 Turn the page
Article by Kelly Bothum Photos by Ashley Barnas January 11, 2021
Student-developed program addresses need for more culturally representative picture books in speech therapy
When Sierrah Harris was a graduate student in the University of Delaware speech-language pathology program, she noticed something about the picture books and other reading materials she used with her clients.
"None of them looked like me or many of the children I worked with," Harris said.
The lack of representation in the images stuck with her — enough so that Harris used her capstone graduation project to examine awareness about and implementation of culturally representative picture books by speech-language pathologists (SLPs).
Her project developed into Turn the Page SLPs, an outreach program with the Department of Communication Sciences and Disorders providing free picture books with diverse characters to speech-language pathologists in Delaware. Harris also developed a curated list of diverse books for use in speech and language services.
UD's Henfunder recently highlighted Turn the Page SLPs, bringing in nearly $3,000 from 38 donors.
"There's a saying, 'You can't be what you can't see.' If children don't see themselves in books or when they're learning, it's challenging for them to be something that they haven't seen," said Harris, who graduated in May 2020 and works as a speech pathologist at Austin D. Baltz Elementary in Wilmington. "They question themselves — 'Am I able to do this? Because I haven't seen anyone like myself.' "
Books play an important role in helping children develop their identity and understand their place in the world, said Amanda Owen Van Horne, an associate professor in Communication Sciences and Disorders and Harris' faculty adviser. SLPs can help expand the perspective of children of all backgrounds by using teaching materials that take cultural representation into account for everyday activities.
But actually finding books with diverse characters can be a challenge, Harris learned. In 2018, 77% of the children's books published pictured either animals or white characters. Only 10% of books depicted African-American characters, followed by 7% showing Asian-Pacific Americans, 5% with a Latinx character and only 1% of children's books featuring Indigenous characters.
"Overall, we found that there was a need for increased diversity with books in speech therapy," Harris said.
As part of her project, Harris sent a survey to SLPs around the country, asking them about their use of picture books and their rationale for selecting them. She found that Black SLPs were nearly two times as likely as white SLPs to mention racial diversity or physical appearance as a rationale for selecting books.
Aquiles Iglesias, founding director of Communications Sciences and Disorders, said Harris' capstone project was overwhelmingly well received by practicing SLPs, who noted a need for more discussion about the availability of diverse resources.
"Her findings resonated with practitioners' experiences and they were thankful for the valuable resource she was providing," said Iglesias, also the Unidel Katherine Esterly Chair of Health Sciences.
Speech language pathologists in the Red Clay Consolidated School District will be the first recipients of books donated from Turn the Page SLPs. "Our district is so thankful for the opportunity to receive these culturally diverse books," said Amanda Scalia, a speech language pathologist at Linden Hill Elementary School. "We are excited about using these books to improve our therapy practices for all of our students."
As Turn the Page SLPs grows, there are plans for book swaps and professional development so speech-language pathologists can share best practices and brainstorm other ways to center diversity while working with children. Owen Van Horne said the program also has elicited interest from SLPs in upstate New York who are interested in replicating the program.
"As speech therapists, we are very instrumental in the development of students and in their self-esteem, like how they see themselves. I just am really inspired that this project has taken off and that hopefully we'll be able to have a bigger impact on students," said Harris.
Harris decided to pursue a career in speech-language pathology after hearing about the rehabilitation of former U.S. Rep. Gabby Giffords, who suffered severe communication challenges following a brain injury that occurred when she was shot in 2012. Harris was inspired by the work that Giffords successfully undertook to learn how to walk, talk and write.
Her goal is to help the students she works with to overcome their own language hurdles and find success.
"You'd be surprised at how much language you can get out of a child when something sparks their interest," she said. "If they see a book or if they see anything that is representative of them, it's really surprising and encouraging."