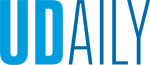 PROBATIONERS NEED HEALTHCARE
Article by Ann Manser Illustration by Jeffrey C. Chase January 13, 2021
Grant funding helps UD center connect probationers to primary care providers
When policy makers, advocates and the news media talk about health care for people convicted of crimes, the focus is generally on the kinds and quality of services provided to those who are behind bars.
It's a complex issue that affects some 2 million inmates in American jails and prisons, but when it comes to sheer numbers, there's a larger group to consider — the nearly 4.5 million individuals who are on probation, living in the community under corrections department supervision. With studies indicating that half of probationers don't have a regular doctor, a program that could link many of them to care could potentially improve the health of a million or more people.
That's where the University of Delaware's Center for Drug and Health Studies (CDHS) has stepped up. Supported by a grant from the Robert Wood Johnson Foundation and with the cooperation of the Delaware Department of Correction, the center has conducted a first-of-its-kind pilot project, the Delaware Culture of Health study, working with probationers to find ways to link them to better health care.
The results were promising, indicating that with relatively easy and inexpensive interventions, probationers were able to find a family doctor, increase their health screenings and decrease their emergency room visits.
"One of the things we know in the health field is that it's all about catching problems early," said Daniel O'Connell, senior scientist with CDHS. "That's why having a family doctor is much better than relying on the emergency room. What we found is that a lot of these probationers never had routine health care and they just didn't know how to go about finding a general care practitioner."
The study worked with 400 probationers in northern Delaware, putting informational materials in the waiting rooms of the offices where they are required to meet regularly with a probation officer. The researchers created a workbook, "Healthier You," and made it available to the probationers. In addition, half of the group — 200 probationers — met with a grant-funded facilitator for additional guidance on available resources and received help in setting up an appointment with the Christiana Care Health System Department of Family and Community Medicine in Wilmington.
The workbook included resources beyond direct health-care services, such as information about housing and substance abuse assistance. The CDHS researchers developed the workbook and other information with the help of numerous community partners.
"I'm a big fan of what we call 'local change teams' that bring together people from various agencies," said O'Connell, who has worked with issues involving corrections and health care for some 20 years. "It's empowering when we, the researchers, step out of the way and let the people who are experts — because they're in the field every day — work."
The pilot study ran for a year and found that having access to the informational materials was associated with an increase in the number of probationers accessing care through a primary care doctor. Those who also met with the facilitator showed an additional, modest increase in accessing better care.
Although the study was small, O'Connell and co-principal investigator Christy Visher, professor of sociology and criminal justice and director of the CDHS, said its promising results should encourage other corrections agencies across the country to consider similar kinds of outreach to probationers. "The project showed that probationers want better connections to healthcare; they just need help in making that connection," Visher said.
Visher, O'Connell and former graduate research assistant Patricia Becker published a paper, "Linking Individuals on Probation to Health Care: A Pilot Randomized Trial," online in the journal Health and Justice, and the Robert Wood Johnson Foundation has supported various webinars and other outreach for them to explain their findings to corrections professionals.
"We've demonstrated that this concept can work," O'Connell said. "As we're hearing interest from other agencies, we're hoping it can grow over the years."