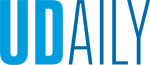 Observing MLK Day of Service
Article by Diane Stopyra Photo by iStock January 17, 2021
Even during a pandemic, there are safe ways to celebrate the work of the Rev. Dr. Martin Luther King, Jr.
With the coronavirus (COVID-19) pandemic still disrupting social gatherings, extending a helping hand to one's neighbor has become just a little bit tricker. But members of the University of Delaware community are no less eager to observe a National Day of Service in honor of the Rev. Dr. Martin Luther King, Jr., hero of the Civil Rights Movement. This year, the federal holiday is set for Monday, Jan. 18.
Fortunately for hopeful volunteers, there are opportunities for safe — virtual or socially distanced — service work happening this weekend and Monday, in and around Newark, Wilmington, the state of Delaware and the region. UDaily has compiled a list of these opportunities below. All are free and open to the public, unless otherwise noted.
Additionally, UD's own annual Day of Service, which typically takes place in February when students are back on campus for spring semester, has pivoted in 2021 to a safer format. In lieu of a large, in-person event, Blue Hens should be on the lookout for a newsletter and social media campaign encouraging good deeds that can be completed on a smaller scale.
As King put it to an Alabama audience in 1957: "Life's most persistent and urgent question is: What are you doing for others?"
In the following lineup, you might just find an answer.
Listen to poetry
Who: The Mitchell Center for African American Heritage at the Delaware Historical Society.
What: Expect an engaging spoken word event featuring Nana Ohemaa Asante, a Ghanaian immigrant and senior English major and Honors student at UD, that will explore how MLK's legacy and words ask us to consider the significance of our environment.
When: Jan. 15, 10 a.m.-11 a.m. or 6 p.m.-7 p.m.
Where: From the comfort of home — this is a Zoom event.
How do I participate? To register, visit dehistory.org/calendar-main.
Fun fact: Participation by attendees will be encouraged.
More info: Visit dehistory.org.
Serve meals
Who: The Food Bank of Delaware, which provides nutritious meals to families in need while facilitating long-term solutions to issues of hunger and poverty in the state.
What: Volunteers will prepare, package and/or deliver meals to underserved members of the community. Others will tend to the Food Bank's own farm and greenhouse.
Where: 222 Lake Drive, Newark.
When: Whenever you can.
How do I participate? Shifts for MLK Day are currently full, but do not fret — representatives say cancellations are common. If you check the schedule at fbc.volunteeerhub.com, you may get lucky. If not, the Food Bank would be glad to host you on another day this month — every Monday through Friday, there are morning shifts available from 9 a.m. to noon and afternoon shifts from 1 p.m. to 4 p.m. Beginning on Jan. 25, the Food Bank is also looking for volunteers who will staff their mobile food pantry.
Fun fact: The Food Bank of Delaware distributed more than eight million pounds of food to hungry families last year.
More info: Visit fbd.org.
Get rid of litter
Who: Keep Delaware Beautiful, the Newark-based arm of the Keep America Beautiful nonprofit that seeks to improve communities through recycling and anti-littering campaigns.
What: A remote day of service.
Where: Wherever you are.
When: Anytime on Jan. 18.
How do I participate? Keep Delaware Beautiful is encouraging you to pick up litter in your own neighborhood; trim, cut or weed an overgrown property near you (with permission, of course); or find a place in your community to plant a tree (also with permission). Or, if you are interested in planning a community clean-up, Keep Delaware Beautiful will provide resources — just contact the community clean-up manager at jessica@keepdelawarebeautiful.com.
Fun fact: Keep Delaware Beautiful's statewide anti-litter campaign was launched in partnership with Gov. John Carney, a UD graduate.
More info: Visit keepdelawarebeautiful.com.
Provide animal therapy
Who: PAWS for People, a Newark-based nonprofit that provides therapeutic visits to members of the community who would benefit from time with a cuddly, well-trained pet.
What: Volunteers (human and canine) will visit with first responders for "de-stress sessions."
Where: Regional fire and EMT stations.
When: Jan. 15-Jan. 18.
How do I participate? While this particular event is restricted to already designated volunteers, if you're looking to get involved in upcoming events (with or without your pet), reach out to Clarice Ritchie at critchie@pawsforpeople.org.
Fun fact: Research has shown the benefits of pet therapy include decreased anxiety, reduced physical pain, even improved literacy skills.
More info: Visit pawsforpeople.org.
Attend a conference
Who: One Village Alliance, an organization that uplifts children and their families through education, entrepreneurship and the arts
What: The Ninth Annual Raising Kings Conference, the kickoff of a year-round effort to provide African American youth with positive male role models.
When: Jan. 18 through Jan. 23.
Where: Locations throughout Wilmington
How do I participate: Each day is a new opportunity to honor the legacy of MLK. The week will kick off with individuals and household groups working outside, socially distanced, to paint walls, chalk messages of peace, and help out with exterior cleanup of the Freedom Center, the nonprofit's new headquarters. Other events include film screenings and panel discussions.
Fun fact: Ninety-six percent of every dollar raised by One Village Alliance goes directly to programming for high-poverty families in Delaware and southern New Jersey.
More info: Visit iamthevillage.org.
Clean and march
Who: West Side Grows Together, a coalition of Wilmington residents, businesses, churches and local leadership working together to strengthen their community.
What: A community cleanup of local parks followed by an MLK Peace March.
When: On Jan. 18, kickoff to the cleanup is at 10 a.m. The Peace March starts at 2 p.m.
Where: Take your pick: There are two starting locations for the cleanup: 4th and Rodney Park in Wilmington and the Hicks Anderson Community Center (501 N. Madison Street, Wilmington). The Peace March will begin at the Hicks Anderson Community Center.
How do I participate: No pre-registration is required… just turn up.
Fun fact: Among the goals of the West Side coalition are providing educational opportunities for youth, rehabilitating affordable housing and transforming outdoor spaces into safe community hubs.
More info: Visit westsidegrows.org.
View an exhibition
Who: UD Library, Museums and Press.
What: Lift Every Voice, a year-long, nationwide celebration of the 250-year tradition of African American poetry, its richness and diversity and its central place in American poetry.
When: Whenever you would like — the exhibition will be on display indefinitely.
Where: Online only.
How do I participate: Simply log on to exhibitions.lib.udel.edu/lift-every-voice/ and peruse the materials (book, posters, broadsides) at your own pace. Lift Every Voice encourages visitors to reflect upon five intersecting themes that emerge from a close examination of the African American poetic tradition: The Freedom Struggle, Black Identities, Black Experience in History and Memory, Black Language and Music and Family and Community.
Fun fact: Langston Hughes, a leading figure of the Harlem Renaissance whose work focused on the experiences of working-class African Americans, was among the first to inflect his poetry with jazz-like rhythm and other elements of the musical genre.
More info: Visit library.udel.edu.
Help school kids
Who: Delaware Art Museum.
What: Donation collection.
When: Anytime before Jan. 18.
Where: 2301 Kentmere Parkway, Wilmington.
How do I participate? Simply drop off new or like-new school supplies to the museum during open hours. They will be distributed to children in need.
Fun fact: Research shows that having adequate school supplies is linked with higher self-esteem.
More info: Visit delart.org.
Attend a (virtual) tribute
Who: The Music School of Delaware, an accredited community music school open to the public.
What: An arts and culture tribute to MLK Jr. that will include music, dance, theater and storytelling elements.
When: Jan. 15, 7 p.m.
Where: Your own living room — this event will be livestreamed.
How do I participate: Tickets must be reserved in advance in order to receive the livestream link.
Fun Fact: Special honor will be paid to American jazz legend Miles Davis, on the 30th anniversary of his death.
More info: Visit musicschoolofdelaware.org.
Donate some undies
Who: The Ministry of Caring, a vibrant community of staff and volunteers united to serve the poor.
What: An underwear drive.
When: Jan. 18, 8 a.m. to 4 p.m.
Where: 115 East 14th Street, Wilmington.
How do I participate: Simply drop off some new (key word: new) skivvies — all sizes and kinds are welcome — for homeless members of the community and those struggling during the COVID-19 pandemic.
Fun fact: The Ministry of Caring also allows members of the community to gift "bread cards" to loved ones instead of traditional birthday or special occasion cards — in other words, friends and family will receive a notice that bread has been donated to the underprivileged in their name.
More info: Visit ministryofcaring.org.
Participate in a grocery giveaway
Who: City of Love Church.
What: For this event, known as "Heart for the City day," volunteers will help sort, bag and hand out pre-packaged meat, eggs, milk and other necessities to struggling members of the community.
When: Jan. 23, 11:30 a.m.
Where: Outside at 22nd and Market Street, Wilmington.
How do I participate: Send an email expressing interest to cityoflovepa@gmail.com.
Fun fact: Studies show volunteering increases self-esteem, lowers depression and may even extend lifespan.
More info: Visit cityoflovechurch.com.
Connect with a senior
Who: The Newark Senior Center, which serves the 50-plus community by providing resources and opportunities for growth in body, mind and spirit.
What: A letter-writing campaign — volunteers are encouraged to send a letter or greeting card to one of the senior center's 180 homebound-clients who receive Meals on Wheels.
When: Anytime.
Where: From your own kitchen table.
How do I participate? Simply pen a note to brighten the day of a new friend, then mail it to: Meals on Wheels recipient, Newark Senior Center, 200 White Chapel Drive, Newark DE, 19713. Center staff will drop off your letter along with a food delivery.
Fun fact: Research shows connecting with a pen pal boosts happiness for both the writer and the recipient.
More info: If you have any questions about this or other volunteer opportunities, contact Carla Grygiel, the center's executive director, at 302-737-2336 (extension 115) or cgrygiel@newarkseniorcenter.com.