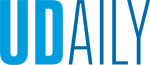 In Memoriam: Sally Higgins
Article by UDaily staff January 06, 2021
Campus remembers alumna, trustee emerita for her service to UD
Sally Rebecca Heinel Higgins, University of Delaware alumna and trustee emerita, died of natural causes on Dec. 31, 2020, at her home, surrounded by her daughters. She was 94.
"A loyal and devoted alumna of the University of Delaware, Sally Higgins was a dedicated teacher and counselor who served on the Board of Trustees for some three decades," John Cochran, chairman of the Board of Trustees, said. "Her many insights and her thoughtful leadership helped shape the University we have today."
Ms. Higgins earned her bachelor of arts degree in history at UD in 1948 and a master's degree in education with a specialty in counseling in 1972.
She was elected to the Board of Trustees in 1971 and held several leadership posts during her 30 years of service on the board. She chaired the Committee on Student Affairs from 1989-93, the Committee on Education and Training from 1993-99 and the Trustee/Faculty Committee on Honorary Degrees and Awards from 1995-97. In addition, she served on the board's Executive Committee in 1971 and from 1979-85 and 1987-99.
During her tenure on the board, Ms. Higgins advocated for the University in Sussex County and for issues related to Southern Delaware, and she successfully campaigned to bring the Education and Training Committee to Georgetown for a meeting in 1995 and the full board to Lewes for a meeting in 1994. She also championed and mentored women at the University.
When she stepped down in 2001, the board recognized her with a resolution saluting her "30 years of extraordinary service," expressed its "deep gratitude and appreciation" and elected her trustee emerita.
Ms. Higgins was born on April 15, 1926, in New Castle, Delaware, and was valedictorian of her class at William Penn High School. After graduating from UD , she began a lifelong career in education as a teacher and later as a guidance counselor in Georgetown, Laurel, and Seaford schools. She was Delaware Counselor of the Year in 1973.
President of the Delaware School Boards Association, she was a member of the Delaware Association for Counseling and Development, the American School Counselor Association and the Sussex County Counselor Association, among other professional organizations. She served on the School and College Relations Committee of the Middle States Accreditation Association for six years, two of them as chairperson.
Over the course of her lifetime, Ms. Higgins served in numerous leadership positions and gave countless volunteer hours to many organizations, among them Soroptimist International of Seaford, American Association of University Women (AAUW), Nanticoke Memorial Hospital, Seaford Historical Society, Seaford School Board Association (which she served as president for two terms) and St. John's United Methodist Church. She also played violin in the Seaford Chamber Orchestra.
According to her family, her greatest loves were her family, a glass of wine at 5 p.m, Blue Hen football, a good game of bridge and watching the ocean from a beachfront balcony at Rehoboth every summer.
In 1949, she met George Higgins, and they married a year later in New York City. They had four children--one son and three daughters. Their son, Clark, died at the age of 3 due to a sudden illness. Mr. Higgins died in 1982.
Ms. Higgins is survived by her daughters: Georgann (Gino) Dellarocco of Herndon, Virginia; Carol (Don) Miller of Seaford, Delaware; and Judy (Chris) Grover of Afton, Virginia. She left behind six grandchildren: Ian (Leigh Ann) Hamilton, Laura Hamilton, and Clark, Garrett, Scott, and Annie Grover, as well as two great-grandchildren are Allie and Brock Hamilton.
The family plans to schedule a memorial service at St. John's United Methodist Church in Seaford sometime this summer.
Donations in Ms. Higgins' memory may be made to St. John's United Methodist Church, 300 North Pine St., Seaford, DE 19973, or to Soroptimist International of Seaford, Scholarship Fund, P.O. Box 826, Seaford, DE 19973.