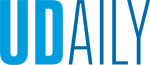 In Memoriam: James "Jimmy" Flynn
Article by UDaily staff January 22, 2021
Campus remembers longtime coach, beloved Blue Hen
James "Jimmy" Flynn, star University of Delaware athlete, longtime coach and lifelong Blue Hen, died on Thursday, Dec. 17, 2020. He was 87.
An All-American running back and record-setting sprinter who graduated from UD in 1955, Mr. Flynn would spend nearly 70 years at his beloved alma mater.
"If you cut one arm, I bleed Blue," he often remarked. "You cut the other, and I bleed Gold."
The University of Delaware is where Mr. Flynn met his wife, Frances Bennett, Class of 1959; where he and she served as founding members of UD's Catholic campus ministry, the St. Thomas More Oratory; and where he devoted his life and career to coaching student-athletes in track and field, and football.
"Coach Flynn personified the definition of a Blue Hen," said Athletic Director Chrissi Rawak. "He cared deeply about UD, Delaware Athletics, our student-athletes, coaches and staff. He was a team player who led with championship aspirations and a great tradition of excellence."
Known for his candor, humor and endless treasure trove of stories, Mr. Flynn was a longtime member and past president of the Blue Hen Touchdown Club, a social club with modest, $60 annual dues to support Delaware Football. At the group's fall luncheons, guests and former players often clamored for a seat at Mr. Flynn's table. 
"He was warm, genuine, full-of-life; always laughing, always making you laugh," remembered friend and colleague Jerry Oravitz. "And Coach had the best stories. Even the ones he told over and over and over."
There was Mr. Flynn's infamous budget fight with former head football coach David Nelson. When Coach Nelson threatened to fire him, Mr. Flynn apparently quipped, "You can't! You don't pay me enough!" 
Then, there was the lesser-known time Mr. Flynn and his Sigma Nu fraternity brothers lured a cow from the agricultural farm to the steps of Memorial Hall. "He was proud of that one," former Athletic Director Edgar Johnson recalled with a smile (though it was a story his children only learned after his passing). 
Well into his late 80s, Mr. Flynn remained a Newark staple, walking 5 miles a day up until the last months of his life. He could be found at every home football game, at Alumni Weekend, even at the Twilight Induction Ceremony for first-year students.
"If UDairy was handing out ice cream, he'd be there," his daughter Tracey Gianforcaro said, laughing.
Of his six children—five boys and one girl—Gianforcaro was the "only smart one" who graduated from UD, the 1991 alumna joked. Much to their grandfather's delight, her children, George, Class of 2019, and Katie, Class of 2020, would continue the Blue Hen tradition. 
Growing up, the Fynns spent many family dinners talking about Delaware Football. When they weren't discussing games, they were selecting "Kid of the Week," whom their father would choose by asking each of his six children, "What did you do today to make the world a better place?"
"He held us, himself, his players to a higher standard," Gianforcaro said. "He expected the best."
As a coach, he was relentless. He taught perseverance and instilled confidence. "But he also made you understand that playing well was more important than winning," his daughter said.
As a father, "he made each of his six children feel like they were his favorite," added son-in-law George Gianforcaro, Class of 1991. "How remarkable is that?"
According to Johnson, this extraordinary trait extended to Flynn's eclectic coaching style.
"You got 60 kids on a track team with 18 different events. Distance runners are different from sprinters. He gave each kid what they needed."
Alvin Turner, one of the first Black students to attend the University of Delaware in the 1960s, recalls how Mr. Flynn approached him after a race against a fellow student, a star athlete who was older than Turner and well known by everyone on campus.
"He said, 'Mike only beats you because you don't believe you can win. He beats you even when he runs slower than your best time,'" Turner recalled. "I realized then the power of our minds to create reality, and the importance of using others as mirrors to assist us in defining this reality. Coach Flynn taught me to run my best race regardless of the competition and to believe in myself each time.
"Coaches are somewhat like fathers," Turner continued. "They have inexplicable power to influence attitudes, perceptions and behavior, even when not speaking. Those of us who have been coached by good coaches understand the power of this relationship, and Jimmy Flynn was a good coach."
Mr. Flynn lost his own father as a senior in high school. His children and close friends believe that UD coaches David Nelson and Milo Lude would soon become father figures in his life.
"He loved UD because UD was home," said Tracey Gianforcaro. "That's why he was there almost 70 years."
About Jimmy Flynn
Born one of nine children in Pittsburgh on April 5, 1933, Mr. Flynn attended St. Philomena's parish grade school before moving on to Central Catholic High School. At Central, he blossomed as a charismatic leader and student-athlete, excelling on the football field and track for the Vikings. Though undersized, he made up for it with speed, toughness and grit. His success would earn him a scholarship to attend the University of Delaware in 1951.
At Delaware, he was a star halfback on the gridiron and set the school record for the 50-yard dash on the track. He led the 1954 football team in rushing with 705 yards and in scoring with 60 points as the team went 8-2 and won the Refrigerator Bowl. He finished his career ranked second on UD's all-time rushing list. He was a member of the Sigma Nu fraternity and enrolled in the Army ROTC program, graduating with the rank of second lieutenant in 1956.
Returning to Pittsburgh to fulfill his military service, Mr. Flynn stayed on to teach and coach at his high school. After a few years as head football coach at Central Catholic, he would again leave Pittsburgh for Newark, this time to take a position in the Blue Hens' department of athletics as coach and instructor. He would serve in this capacity for two decades under legendary Delaware coach, mentor and athletics director Dave Nelson.
Mr. Flynn was head men's track and field coach at Delaware for 18 years (1961-1979). He took a struggling team and in two years, turned it into a conference champion comprised of mostly in-state athletes. His teams won conference championships three times. In the early 1970s, he helped establish the women's track and field program and was proud of his role in ushering opportunities for women to compete at the collegiate level. Additionally, Mr. Flynn served as Delaware's freshman and assistant varsity football coach, helping to develop many successful Blue Hen standouts.
Inducted into the University of Delaware Athletics Hall of Fame in 2006, Mr. Flynn was a member of the Delaware Sports Hall of Fame, Delaware Track and Field Hall of Fame and Western Chapter of the Western Pennsylvania Sports Hall of Fame.
The Flynn family looks forward to an in-person celebration of his life when COVID restrictions are lifted.
In lieu of flowers, the family suggests contributions to the St. Thomas More Oratory or the Flynn Family Scholarship Fund at Tower Hill School. The fund was inspired by the sacrifices made by Jimmy and Fran Flynn, both Delaware teachers, to give their children extraordinary educations and to pay their vision forward.