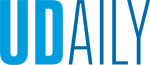 Determined to succeed
Article by Dara McBride Photo courtesy of the Boyce Family January 26, 2021
Boyce family gift will help all students access wellbeing resources to encourage resilience
Resilience requires optimism and strength. It may not come naturally, but it is an important skill that can be honed.
And, now more than ever, as college students encounter challenges big and small on their paths to success, healthcare providers and mentors recognize that resilience is not only important, but necessary. Thanks to a recent gift from generous UD parents in support of resiliency training and programming, University of Delaware students will soon have more opportunities to gain the skills they need to weather any storm.
Shelley and Dan Boyce, UD parents and members of the Parent and Family Leadership Council, were moved to do more for students while honoring their joint interests in healthcare and education.
"I received my undergraduate degree in nursing and found myself in my early 20s caring for very, very sick children at a children's hospital. It was a challenging job and I found that I didn't have the resiliency skills that I needed to stay in nursing and went back to business school," Shelley Boyce said. "While, ultimately, I don't regret where my life and career have taken me, we want to ensure that today's young healthcare professionals — and all young professionals — have the skills to take care of themselves and have that mental strength needed for difficult times."
Although the Boyce family has been considering a gift for some time — their daughter Kelly Ann is in her senior year — Shelley recognized that resiliency training is more important now than ever and is a fitting addition to the University's current focus on wellbeing. As parents, the Boyces have been happy to see how UD helps students find their niche. Personalized programming can help "a big school feel small," Shelley said.
The Boyce family is proud to see the work the University has already done to encourage resilience in students and hopes their gift can ensure all students receive the support they need. Additionally, with counseling, health promotion services and wellbeing engagement moving under one roof, to the Wellbeing Center at Warner Hall, there is a push across the University to ensure holistic wellbeing services are available for students.
"With the help of incredible supporters like the Boyce family, we are addressing mental health priorities that will encourage our students to stay resilient in their work and their lives, no matter what challenges they face," said José-Luis Riera, vice president for the Division of Student Life. "Investing in mental health and holistic wellbeing resources has long been a priority for Student Life, and through philanthropy we are able to provide the best for our students."
Through the Wellbeing Center at Warner Hall, which is under construction and scheduled to open in 2021, as well as through diverse wellness programming, UD is connecting students with the tools to thrive throughout their lives, both on and off campus. In light of the coronavirus pandemic, the Division of Student Life has also stepped up to ensure all students have the wellbeing resources they need — virtually or in person.
"Having those programs available is something that we're seeing more and more of and the work that UD is doing to develop and invest in that and put dedicated resources to it," Shelley said. "We could all use some resiliency right now. Investing in mental health resources and resiliency training is more important than ever and I'm hopeful that this gift will be a stepping stone to developing more resources for all students."
For more information about recognition and giving opportunities for the Wellbeing Center at Warner Hall, please contact Stacey Muzzi, assistant vice president, Parent and Family Giving and Student Life, at staclee@udel.edu.
Center for Counseling and Student Development
Students in need of counseling and support can call UD's Center for Counseling and Student Development at 302-831-2141 or the UD Helpline. The Helpline is available at any time, day or night, for students feeling anxious, overwhelmed, depressed or otherwise in need of counseling. Students can call 302-831-1001 to get live counseling assistance 24/7. Additional information may be found at the center's site.